Due to a poor WiFi signal, I am unable to add captions to today's photos.  All photos included here today were taken at Peterhof Fountain Park and Gardens in St. Petersburg. Please see this link for historical data.
Once we arrived in St. Petersburg on Friday, we'd anticipated that there would be a lot of walking.  Little did we know how much there would be, far more than any walking I'd done in a long time.
We knew we ran the risk of having to cancel all or part of the prepaid two-day tour. As it turned out, as mentioned in a prior post, I made it through Day 1 but knew another such day would be impossible. We bowed out of Day 2 and lost the amount we'd paid for the second half of the tour. There was nothing we could do.
We spoke to several passengers who stated that Day 1 was more significant in the sites visited, but more walking was on Day 2. We did the right thing. We thoroughly enjoyed the sites we did manage to see during the entire day's tour. 
Today we're sharing photos from Peterhof Fountain Park and Garden, our second stop for the day, here again requiring lots of walking. We managed to stay up with the group except for one short segment with many stairs to climb.  We waited until they returned a short time later and continued with the group.
It was odd, but in St. Petersburg, there were few benches and places to rest. Most likely, with the massive crowds at these venues, they wanted to keep the public on the move rather than languishing on benches.
An important aspect of visiting Russia is that no one is allowed to enter the country without a planned tour and the documentation to prove it.  



The tour company's provided itinerary and proof of payment allow ship passengers to enter the country. However, we still had to go through immigration both entering and to depart the ship, each time showing the tour documents along with our passports.


Otherwise, visitors must obtain an expensive visa with certain limitations. If we had not booked the tours, we would have needed a prepaid visa for Russia to board the ship (although the cruise line wasn't very diligent in verifying this).


Our experiences in Russia were interesting and enjoyable. I doubt we'll return since most likely we wouldn't care to stay for an extended period. But, we're grateful we had the opportunity to experience it on this Baltic Cruise on Royal Caribbean Brilliance of the Seas.


Today is a sea day and tonight is another formal night. Fortunately, I'd purchased three somewhat simple dresses that are floor-length, which arrived in the shipment from the US while we were in South Africa.  


I'd purchased the dresses long before the surgery, but much to my delight, they have round necklines and completely cover all of the scars on my legs and chest.  Tom has black pants and a white dress shirt. That's the extent of our formal night attire.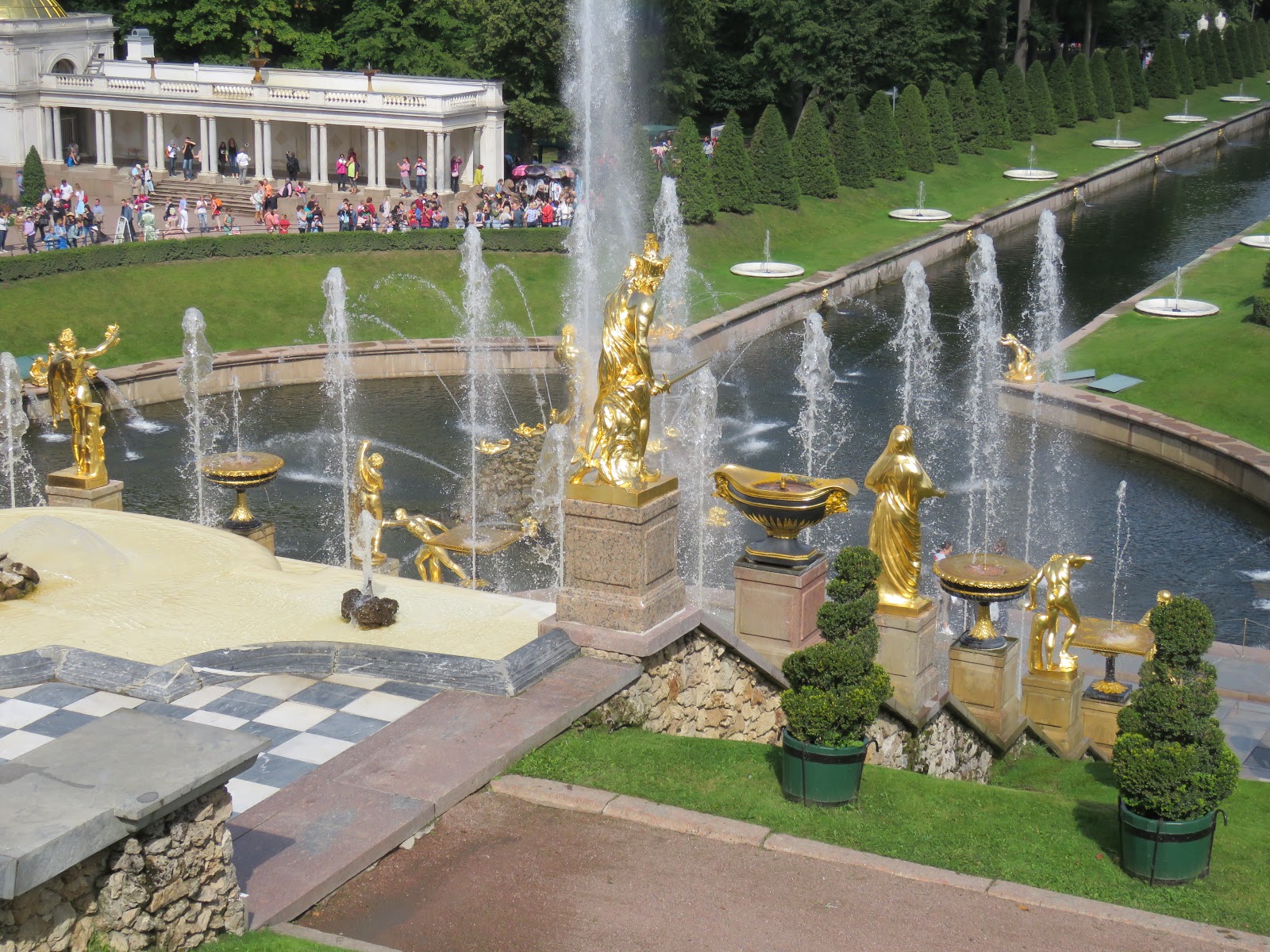 For some odd reason, I thought this cruise would be ending in Amsterdam on Thursday when it will be Friday. We still have one more port of call, but in the interim, I will be trying to catch up on posts for other countries we've visited thus far with many accumulated photos. On this particular cruise, we've visited every port of call in countries all new to us.


This afternoon, besides socializing as always, we plan to see yet another movie in the theatre. We love going to the movies since we never do so in other countries, often due to a language barrier. Neither of us cares to watch movies with subtitles.



Have a fantastic Tuesday filled with wonder.
Photo from one year ago today, August 20, 2018:
A bazaar in Zambia.  We looked but didn't buy. For more photos, please click here.