Yesterday afternoon, I decided to start going through some of my clothes, making a pile to donate, and packing what I will keep and bring. We are leaving a plastic tote with Louise with some items we won't need until we return in December 2022. But, most of the things we'll store here will be cooking and other supplies, not necessarily clothing.
While in the US in 2019/2020, before we left for India, I purchased some clothes, but since then, I am now over 20 pounds less, and most of them don't fit. I plan to donate most of those items and restock my wardrobe once we get situated in Arizona.
I don't purchase expensive clothes; generally, prices are found at The Gap and Old Navy. But now that Old Navy no longer carries jeans long enough for my legs, I won't be shopping there anymore. This trend of "highwater" pants will go out of style before the blink of an eye, and I don't want to be stuck with ridiculous-looking pants. With my long legs, shorter pant lengths don't look good on me.
Honestly, I don't think shorter-length pants/jeans look better on most people. I try to be a little bit fashionable, but I won't wear anything that suits my body type. Finding longer pants in the US won't be easy. I liked the higher-waisted jeans but was never in a location where I could try them on. Now, I read these are going out of style, and low-rise jeans are making a comeback.
Oh, good grief. Who can keep up? No more skinny jeans??? No high waist? No boot cut? Short? Long? Bell bottoms? Hems or unhemmed? Go figure!
I'm no fashion maven, but I do like to dress in a manner that doesn't make me appear to be an out-of-date senior citizen who doesn't know a thing about style. After all, I can only own enough clothes to fit into one suitcase. I have to be picky on what goes in there. It will be interesting to see what I can find in Arizona. The closest mall is 10 miles away in Mesa.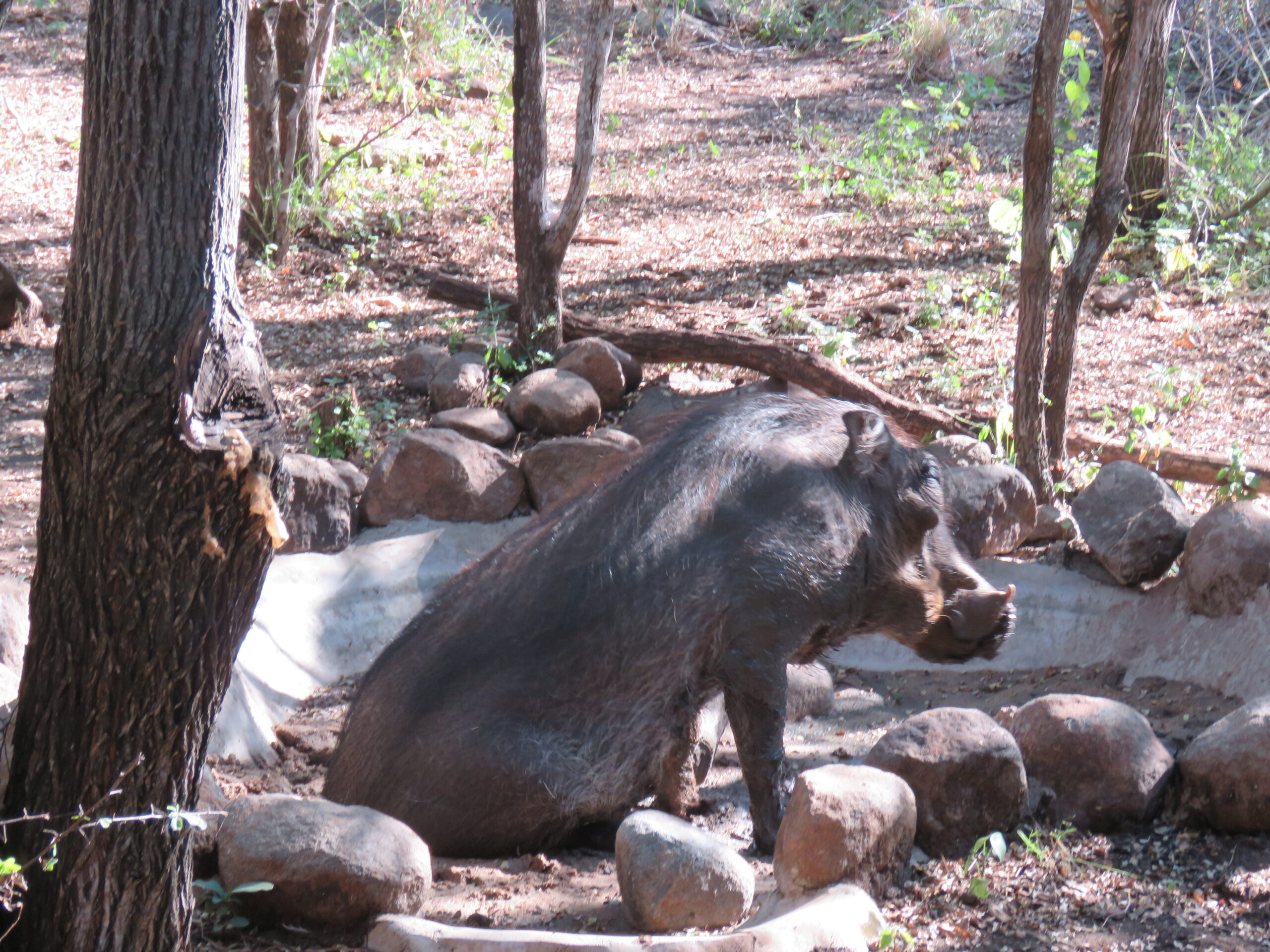 Also, while in Arizona, we'll need to find clothes to wear to Karen and Rich's wedding. Soon, I'll check with her to see what type of clothing she suggests, so we'll blend in. Whatever we buy, we'll keep for the formal nights on many upcoming cruises over the next few years.
At this time, Tom doesn't own a blazer, suit, or sports coat. Those are heavy items to pack in our bags. Plus, I'll need appropriate shoes and a small handbag. I am not opposed to shopping at the discount shoe and clothing stores, such as DSW or TJ Maxx, where I've often found great options at reasonable prices.
Well, I can't worry about that now when I need to think about packing and preparing to clear out of this house entirely, not an easy task after being here for over nine months. As always, we'll get it all done and certainly be ready to go when the time comes.
This morning we stopped at Louise and Danie's to say goodbye to her parents, a lovely couple who've been visiting here from Cape Town.
It was fun planning our return with Louise in December 2022. On December 23, 2022, it will be Tom's 70th birthday, and of course, we'll be planning a party at Jabula for whatever friends of ours will be here during the holiday season. Many leave to return to home countries during the holidays.
At 4:00 pm (1600 hrs), we met Rita and Gerhard at The Giraffe Bar and Grill at Phumula Lodge. We had been to this establishment several times over the years but hadn't noticed many changes since the last time. After sundowners, while sitting at the bar, which the four of us love to do together, we got a table for dinner and carefully perused the menu. The food was OK but not spectacular, but the service ambiance and prices were excellent.
Our dinner and drinks for the evening, including tax and tips, were US $30.43, ZAR 452, prices that can't be beaten for an evening out. When we get to the US in several weeks, dinners out will be three times that amount or more. I imagine we won't eat out as often as we have here.
Nothing much on the horizon today. It's cooler and a little cloudy. There are few animals in the garden, many still hiding away after the noisy weekend. In two days, the school holidays start for ten days, and we won't see many animals during that period. It changes the entire "nature" of our day.
Be well.
Photo from one year ago today, September 29, 2020:
This photo was posted one year ago while in lockdown in a hotel in Mumbai, India, on day #190. One of our favorite recipes: baked, low carb, almond flour chicken stuffed loaves. We tripled the recipe to result in four meals, freezing part of it. Please see this link for instructions and the recipe. For more photos, please click here.