There were several issues in our minds over the past several days that were haunting us after deciding to go to the US after our Kenya trip was canceled due to new lockdown measures for the country, preventing us from making the much-desired trip to the Maasai Mara to stay at Little Governors Camp.
Within 24 hours of being informed that we wouldn't be able to go to Kenya, we quickly canceled everything and booked traveling to the USA with hopes of getting the Covid-19 vaccine while there. Plus, our visas would expire on April 12th, and we needed to leave South Africa by that date hastily. With many countries in Africa and throughout the world experiencing a variety of lockdown issues and problems due to the pandemic, going to the US seemed to be the most logical solution at the time.
Perhaps, we acted too quickly without thinking it out carefully. Who would have thought returning to Minnesota for 15 days, Nevada for a week, including a possible visit to Milwaukee, Wisconsin to visit Tom's Sister Beth, wouldn't work out? After booking everything necessary for the US, including flights, cars, and hotels, we called the health care facility where Sister Beth resides to discover a vaccine was required for all visitors to see the patients, received at least two weeks earlier.
Immediately, we researched heavily for how we could get a vaccine in Minnesota on April 12th, a day after our arrival. We spent two full days online and couldn't find a single appointment for that date or any other dates for that matter. Since we were only staying in Minnesota for 15 days and would need to quarantine for at least ten days and be tested after the 37 hour travel day, we started questioning our decision to travel to the US.
If we didn't quarantine, we'd risk infecting our family members, many of whom are over 80 years old. Since we have no US physical address and no US insurance (only international, which doesn't include the US), what may be accessible to permanent residents, would cost us considerable sums. But that wasn't the main factor. We were worried about not having time to quarantine and the possibility of infecting our family members.
Also, we must admit, the thought of spending hours hanging out at the Johannesburg airport also concerned us when we've seen many passengers at the airport without wearing a mask or properly wearing a mask. When we arrived in South Africa on January 12, we couldn't help but notice the carelessness of passengers, although the staff appeared diligent in mask-wearing and social distancing.
We feared infecting our family members, our primary reason for canceling our trip to the US. But, also, we didn't want to be exposed ourselves, either when we'd be spending over eight hours hanging around the Johannesburg airport awaiting our flight or other layovers necessary in Frankfort, Germany, and Chicago, Illinois.
When we saw how unlikely it would be to get the vaccine in Minnesota and to be able to wait the necessary two weeks for efficacy and to protect our loved ones in the interim, we decided another destination, more conveniently located, might be required.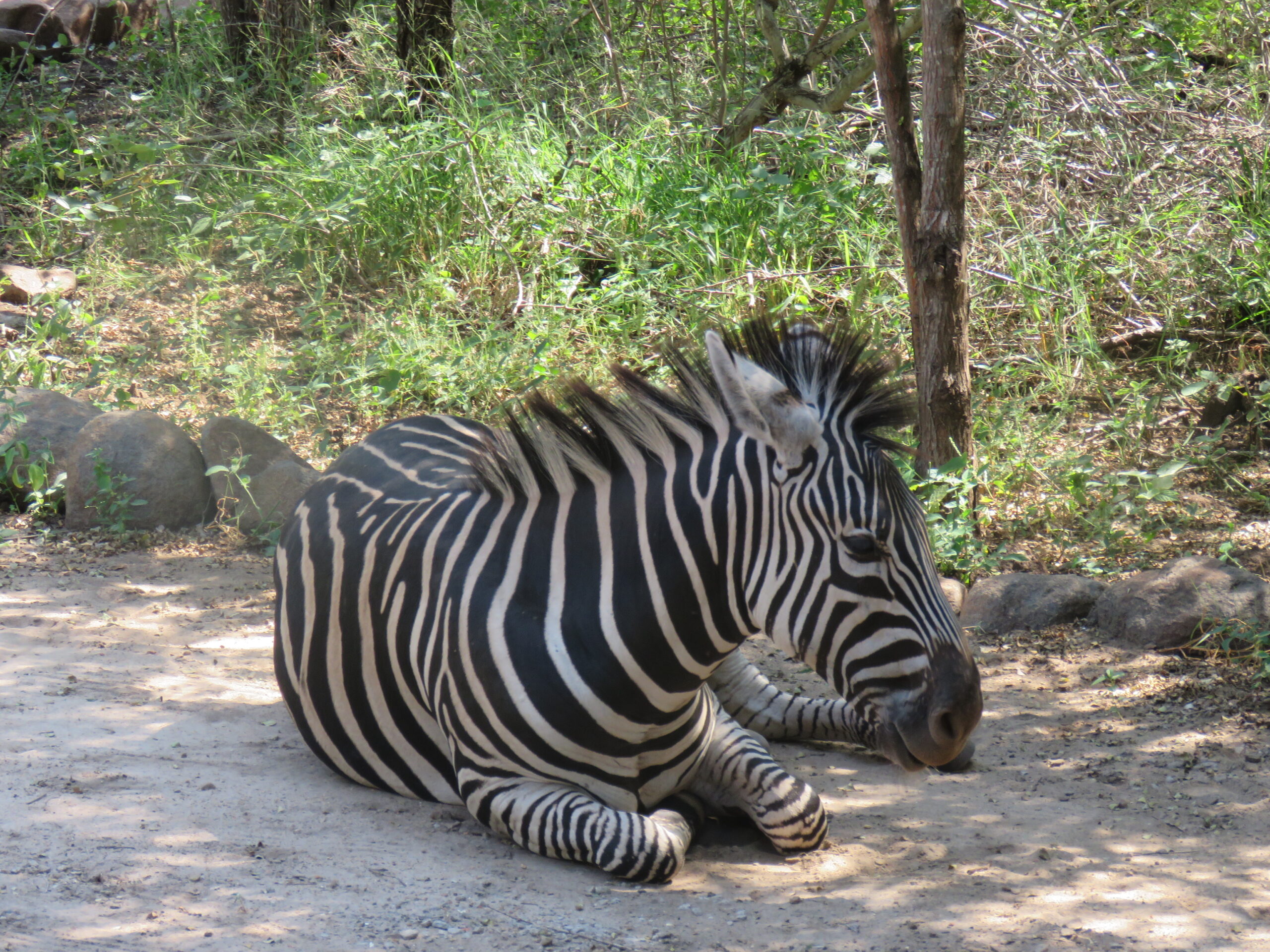 While researching online, we received a text from a local Marloth Park friend, Andrew, who told us he'd seen an article stating that South African President Cyril Ramaphosa had extended all visas for those who'd entered South Africa before March 15, 2021. We confirmed the information on the country's immigration site, and it indeed was true and included us.
Perhaps, our hasty plan to visit the US was not meant to be after all. If we didn't have to leave, we'd have time to plan for the future and when, in fact, it would be safer to return to the US to see family, putting no one at risk by our presence. Also, although sketchy at this point, vaccines, including the South Africa variant, may become available here in the next several months. If we could get the vaccine here, traveling to the US would be a non-issue.
So, immediately, we got to work canceling everything we'd already booked for the US. Fortunately, the airlines gave us credit to use for future flights, which worked well for us, and as it turned out, we didn't lose money for our hasty bookings. This was only days after canceling everything for Kenya.
We feel relieved and confident we did the right thing, suitable for our family, right for us. Next, the challenge was, would this house still be available for us now. Immediately, we contacted Louise, and she assured us there was no problem. We could stay as long as we'd like.
I'd already packed my clothes, and today, I will put everything back into the drawers. Last night, we contacted all of our family members that we weren't coming after all. They understood, and we all look forward to a time when a visit is appropriate for all of us.
Thank you to all of our readers, friends, and family members who so thoughtfully sent us information on finding bookings for the vaccine in Minnesota, most of which we'd already discovered after days of researching online. But, even if we could have been vaccinated the day we arrived, we still had the two-week waiting period to ensure efficacy when we stayed only 15 days anyway. It just wouldn't work one way or another. The handwriting was on the wall.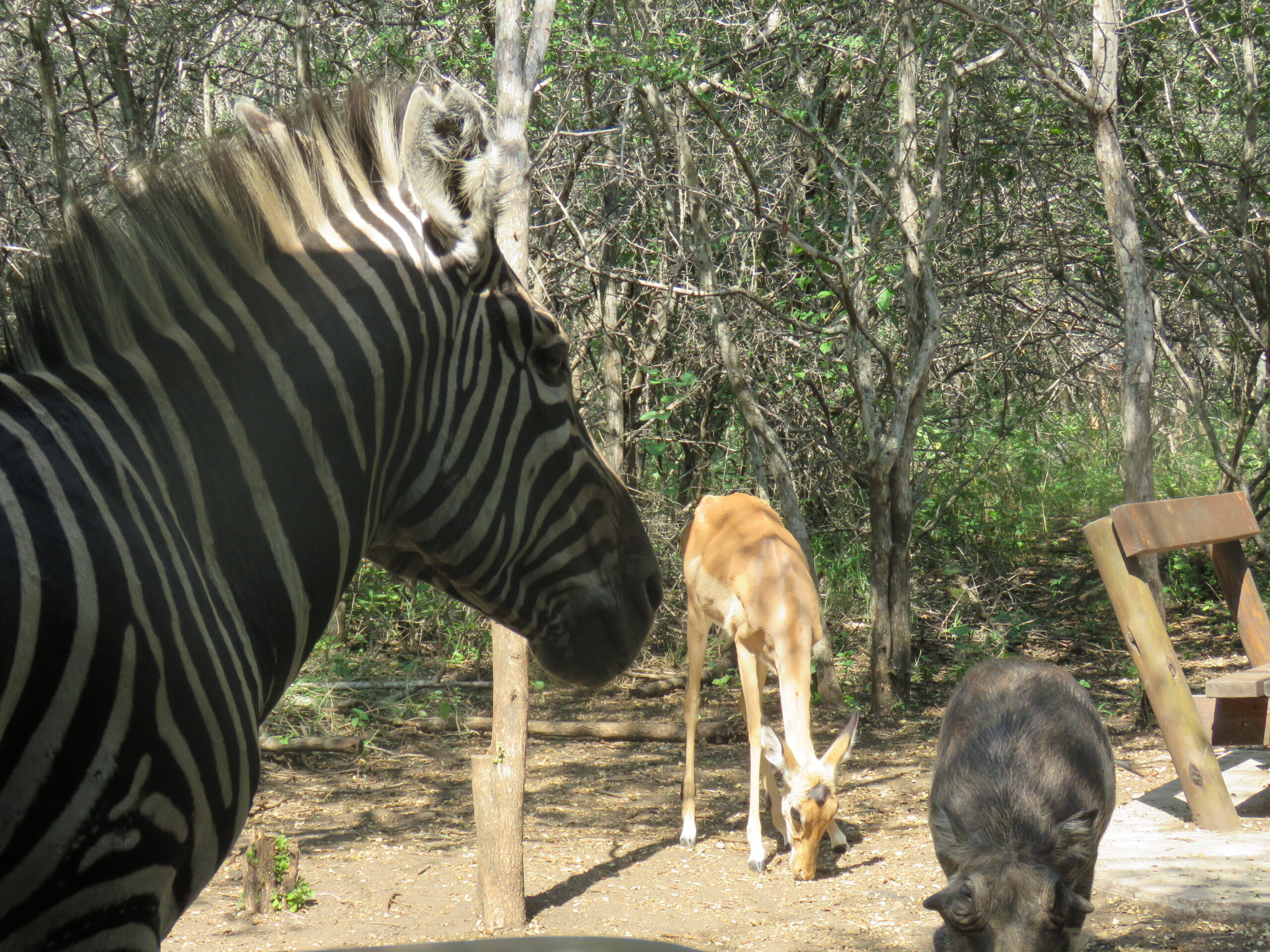 Are we overly cautious? Perhaps. But a minor inconvenience is worth a lot of life!!! We're disappointed we won't see our family next week, but we're confident we did the right thing. Many throughout the world haven't seen their distant family members since this all began. We are no exception.
Besides, this morning while peeking out the kitchen window while making my coffee, two zebras were in the carport driveway, one laying down, another standing by the car as shown in today's photos. When they saw me, they walked around to the back of the house to the garden and on the veranda looking for pellets. Who can dispute the loveliness of such an event? Living in the bush has its many rewards! We are in awe. We are grateful.
Be well.
P.S. The correction of the spelling of the word "Archives" on our site has not yet been corrected, Covid-19 hit the staff of our web development company, and they are unavailable at this time.
Photo from one year ago today, April 2, 2020:
This photo is from six years ago while we were in Kauai, Hawaii. This scene made us squeal with delight!  How magical! Click here for the link. For the year-ago post, please click here.