I contemplated bringing back the daily feature "Sighting of the Day in the Bush' as we'd done during the prior 18 months we lived in the bush during 2013, 2014, 2018, and 2019. Over the next week, we'll keep an eye out for those special photo ops, and if it makes sense, we'll begin that feature once again.
Also, in 2013/2014, we featured "Small Things," If we encounter good small things now, we'll add that feature on occasion with appropriate photos. Right now, we're getting into the rhythm of finding those special photos to share each day. However, it feels as if posting such special features is more difficult during the heat of the summer months.
The hottest days spent outdoors on the veranda are sticky and uncomfortable, seeming to put a damper on my creativity, although not my enthusiasm, to spend more time on my computer than usual. Right now, with the basic posts, managing and downloading photos, editing, and fact-checking occupy at least half of each day.
The remainder of each day is spent taking photos, commiserating with the wildlife in our way, responding to emails, comments, and messages, handling financial matters, cooking, and eventually, as we run low on groceries, venture out to shop in Komatipoort. We've been waiting to shop for the 14-day quarantine to pass. Right now, we have reached the first seven days, with only seven more to go, since we arrived in Marloth Park. We began counting from the day we arrived, not the day we left India, since any exposure we may have had occurred during the 59 hour travel time.
It's not as if we'll spend any time in groups of people once our quarantine ends. We'll only visit with our usual friends whom we know have been cautious, while we'll still wear masks and social distance. I am tentative about heading to Komatipoort to shop for groceries on the 27th. But, we can't expect Louise to do all of our grocery shopping.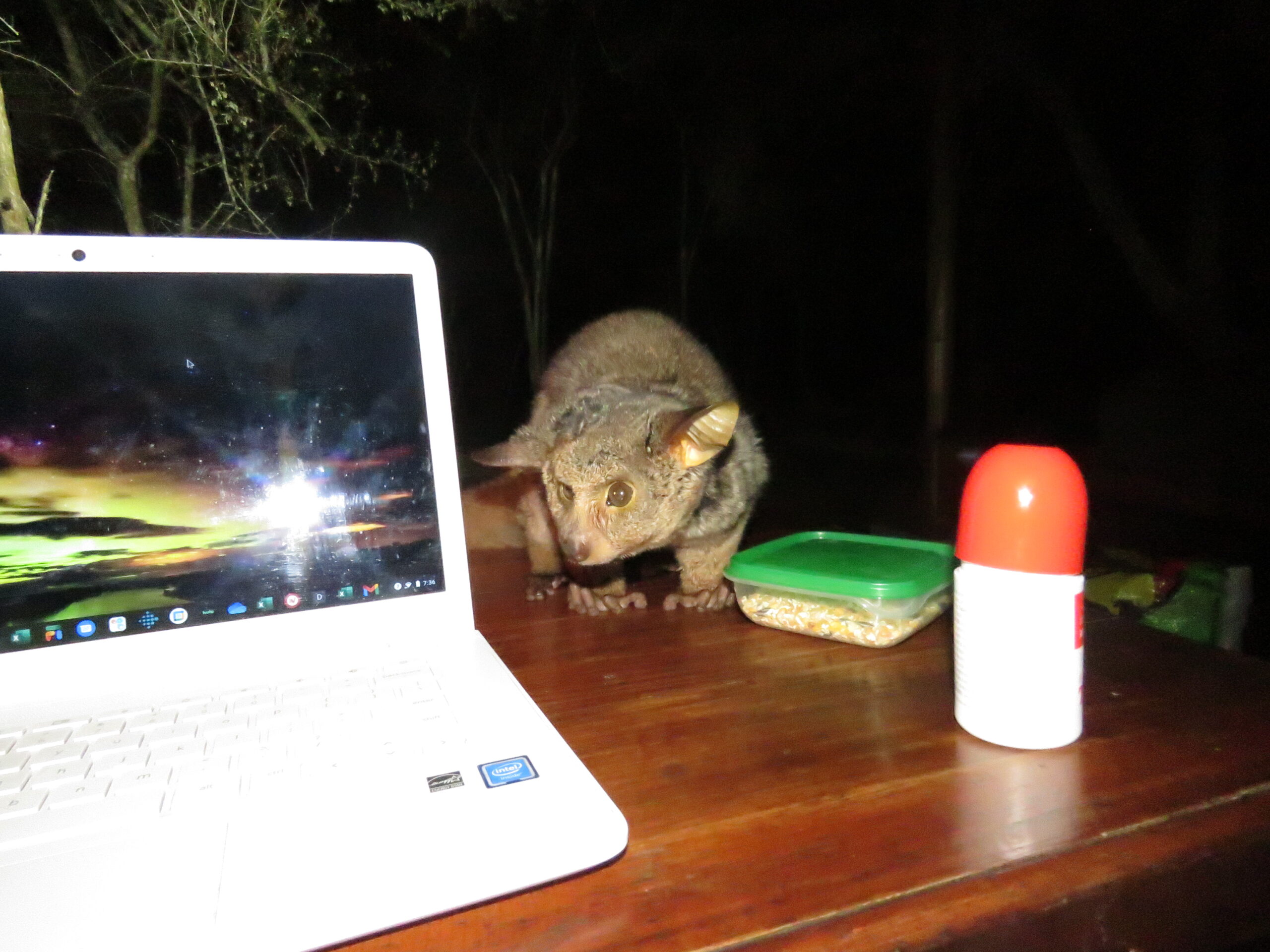 Unfortunately, we can't buy too much at one time with the possibility of load shedding hovering over our heads, day after day. If the power goes out for too many hours, we could lose everything we purchased. There is much to consider when one lives in the bush. But we're doing well in figuring it all out, as we always do.
Once we arrived here, an area of concern was being able to get in enough walking to maintain my previous level of fitness achieved from walking in the corridors in Mumbai for the past ten months. As much as I'd enjoy walking on the roads here in Marloth Park, I don't feel comfortable.
After the two surgeries on my legs in 2019, due to infections after open-heart surgery, I am not quite as sure-footed as I used to be. Walking alone on the uneven dirt roads in the park could present a tripping issue for me. Besides, there are often leopards and lions on the loose, and although I love the wildlife, I certainly wouldn't want to encounter such a predator while on a walk.
The locals seem to have no qualms about walking on the roads during daylight hours since most predators roam at night. There is a 6:00 pm curfew here at night. But, I needed a backup plan. With Louise's help on Facebook yesterday, she found a local homeowner with an excellent treadmill she wasn't using. The rate was very fair at ZAR 1800, $121 for three months. We didn't flinch from paying this amount, knowing how important it is for me to continue to walk.
This morning, our helpers delivered it, and I've already completed my first session. I plan to use the treadmill every two hours during the day to keep me from sitting too long. After all the walking in India, you'd think a treadmill would be easy but, I definitely will have to work my way up to a decent speed, checking my pulse frequently. Of course, I will be careful.
We were excited to share today's photos from Monday night when we had a raucous visit from the thick-tailed bushbaby that dwells in our garden. She came right up onto the table and ate a plateful of mashed bananas we'd put out in case any bushbabies came to visit. Then, when she pooped and peed all over the table, which we cleaned after she left, we decided, going forward, we'll place the banana plate on the floor of the veranda, not on the table.
I wish we had a photo of the most hysterical thing she did while on the table. Using her funny little "hands," she picked up my wine glass and tried to take a sip. I immediately grabbed it out of her hands, all the while laughing. We wish we had a photo of that, but it's not always possible to react quickly enough for animal antics.
Have a good day! Stay safe!
Photo from one year ago today, January 20, 2020:
A two-year ago photo of an Egyptian Goose on the far shore of the Sunset Dam in Kruger National Park. For more on the year-ago post, please click here as we are prepared to leave the US to head to India. For more please click here.