It was a perfect morning. The Romantic Lion Couple in the Maasai Mara in 2013 appeared casual and at ease under the shade of this tree. But, the air was filled with emotional tension.
Note: Many of our readers were not receiving the automatic daily email posts and have notified me accordingly. Our web developers have been working on this issue, and a few minutes ago, I received an email that the problem had been resolved. Thank you so much for being so patient. If you'd like to receive an auto-email daily with the newest post, please click the link at the top right of our homepage at SIGN UP TO NEWSLETTER, where you can enter your email below that. You will receive a confirmation email to reply to. You can unsubscribe easily at any time.
Today's photos are from the post on this date in 2013 while on safari, staying at Camp Olonana in the Maasai Mara, Kenya. For more on this date, please click here.
We'll never forget the day we aptly named the Romantic Lion Couple while on safari in the Maasai Mara of the mating lion couple. When our guide, Anderson, spotted this female and male lion lounging under a tree at a distance through his high-powered binoculars, he knew exactly what was going on and drove like a "bat out of hell" to get there in time for us to watch the rarely seen event.
"She likes me. She likes me!" He looked at us as if seeking approval to move along.
We all waited patiently for an hour to get today's repeated photos. It was amazing to see the cycle of life with these two majestic animals getting along so well, when often they are at odds with each other, often over food. Generally, in the wild, female lions hunt, and nearby male lions steal their food.
Was this a precursor to women notoriously being the cooks and men eating the food we shopped for and cooked? Of course, in today's world, that has changed dramatically, for the better with men often cooking, and from what we understand becomes more and more prevalent in these times of more equality.
Right, now on day #206 in lockdown, while longing to do our cooking, I'd be thrilled to cook a meal while Tom sat by and watched. He can steal my food anytime! But, for us, when preparing meals, he helps with the prep and does all the dishes. I love this arrangement and can't wait for it to begin once again.
In the interim, I'm still working on the revisions on our almost 3000 past posts, one by one. Most days, I can complete one page of 20 posts out of a total of 150 pages. I am only on page 34 with 116 more pages left to do.
"I think it's time to get this show on the road!"
Now that all five of the extended 2000 word posts are done, I can focus on the corrections to complete one page of 20 per day. At this rate, it will take approximately four more months for me to complete the task. A part of it has been enjoyable, rereading every post we've done while I search for errors to correct.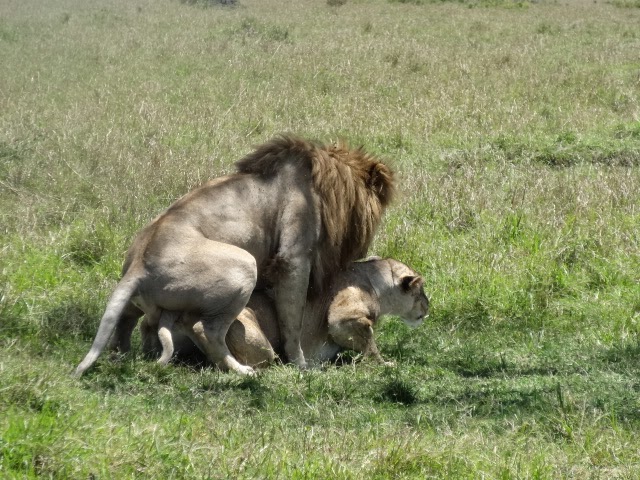 We are actively engaged in mating before our eyes.
By no means is this an assurance that I didn't miss some of the errors? But, it's certainly a lot better than it was in the old Blogger format I was using instead of WordPress, which allows for proper line spacing and font construction. Also, I am correcting all the double spacing after a period for each sentence.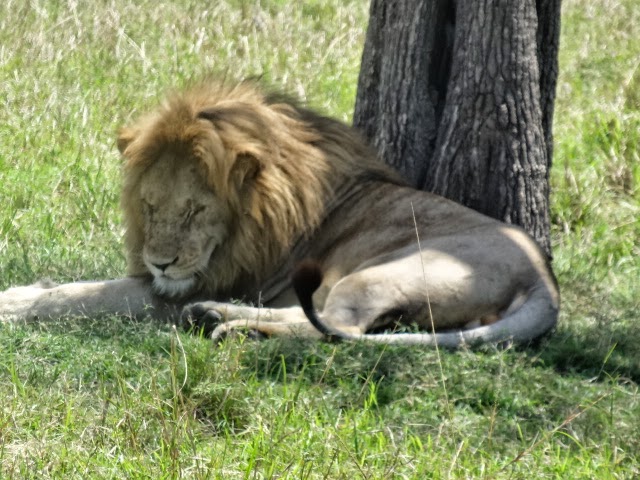 During these past eight years, the use of double-spacing after a period has long been defined as unnecessary. Initially, this double spacing was established as necessary when typing on a typewriter. Old-timer that I am, I learned that old habit and didn't start changing it until recently. I have no doubt. I am missing some of the corrections in this regard when editing each of the 3000 posts.
It takes about eight minutes of editing time per post resulting in almost three hours each day, beyond the time it takes to do the daily post plus stopping every ½ hour from walking in the corridors. These tasks keep me busy most of the day. What else do I have to do while in this hotel room? When I am done, I'll be relieved and grateful I took the time for this daunting task.
---
May you have a pleasant day!
Photo from one year ago today, October 15, 2019:
We encountered the view of the Wye River in Wales on a drive in the area. For more photos, please click here.