Although the inverter in the house allows a fan to work in our bedroom, it was a hot night and we had little sleep. There had been a short moderate-intensity rain storm around 10:00 pm (2200 hours). It doesn't take much for the power to go out here. The WiFi towers revert to their battery power to keep the WiFi signal going, but after an hour or so, that too will run out of juice leaving all of us without internet access.
According to a message Louise got from Eskom, supposedly all will be restored sometime this morning, which could be in the next two hours as I write offline waiting for it to return. If that's the case, we'll have been without power or Wifi for 12 or 14 hours. In the realm of things, that's not too long. But, in the middle of the night when the heat and humidity are high and sleep is elusive, it seems like an eternity.
Right now, at 10:30 am, it's hot and humid on the veranda. I can feel my clothes sticking to me. I stay more covered than most to avoid getting bitten by mosquitoes. I usually wear Capri-length jeans, heavy-duty white socks, and a closely fitted tee-shirt, all of which prevents me from any bites other than on the exposed skin on my arms, face, and neck. I use Tabard DEET repellent around the clock on any exposed skin.
Last night, with no air-con due to the power outage, a few mosquitoes were buzzing around me all night. I was bitten no less than 10 times when I was unwilling to cover myself with a sheet due to the heat. I usually wear one of Tom's tee shirts to bed since I don't have any summer-type pajamas.
I ordered a few such items that will arrive in the package we'll have sent to us on Monday. I know. We promised ourselves we wouldn't order stuff from the US and have it shipped to us, but we had a few replacement credit cards (due to fraud) at our mailing service and decided we may as well order whatever else we needed. My Fitbit band broke a few days ago and I've since ordered a new Fitbit with even more features.
This morning at 8:00, Tom headed to the little market in Marloth Park to purchase four bags of ice for our perishables until the power returned. Wouldn't you know, we grocery shopped yesterday and the refrigerator was stocked full of items? I don't know yet if anything was spoiled, but will be extra careful when restocking the refrigerator from the cool box where we placed the food and two bags of ice. We placed two more bags of ice in a metal bowl in the refrigerator, which cooled it down considerably while we waited.
Ironically, as I write here now, the power has been restored and moments later, so has the WiFi. Whew! What a relief. Tom turned on the fan on the veranda and aimed it directly at me. The breeze helps substantially. While Vusi was busy washing floors, we made our way to the bedroom with the air-con on, hoping to cool off for a bit. Another much-appreciated relief!!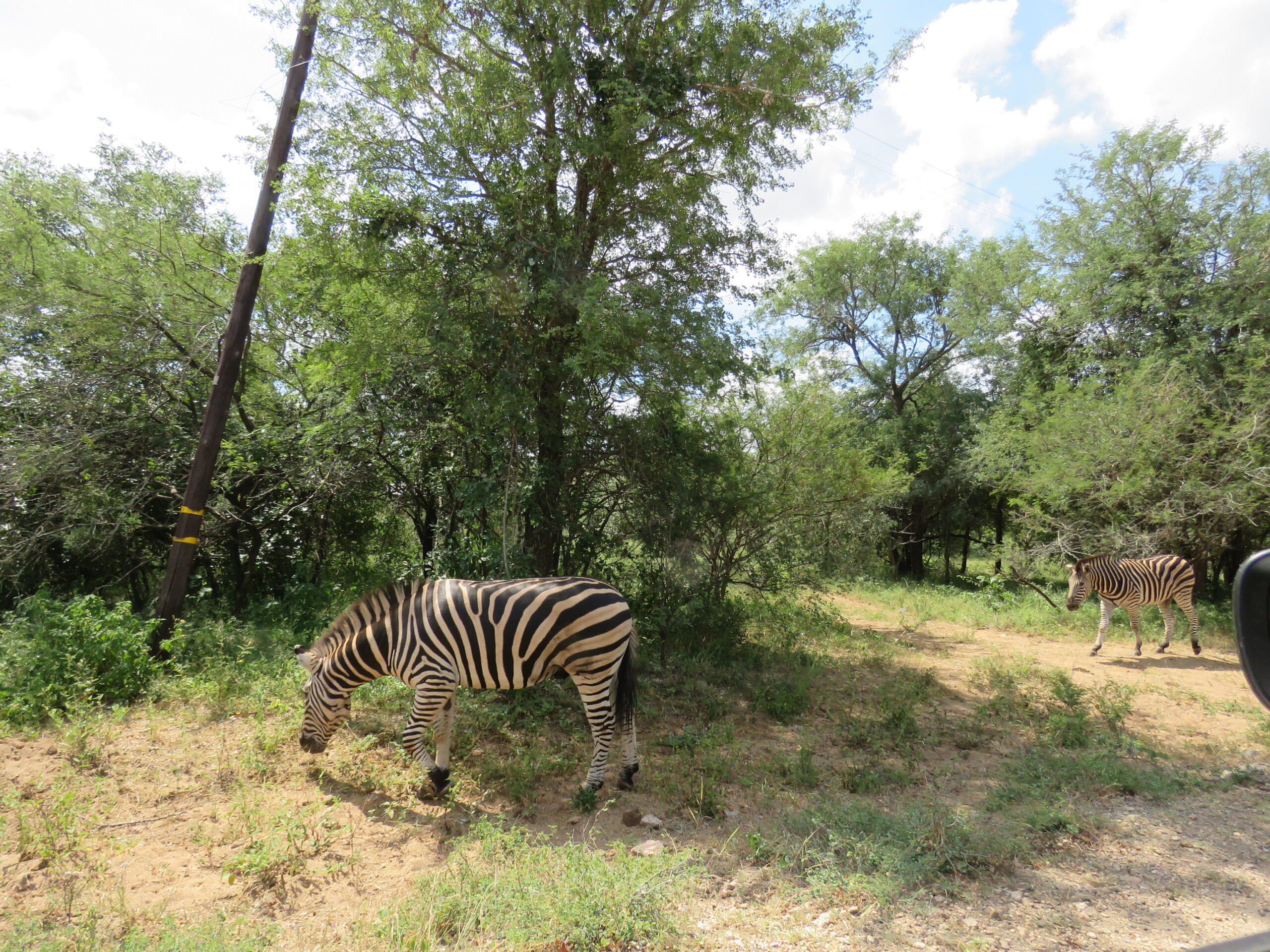 Before Vusi arrived, I'd decided to make a pan of our favorite egg casserole with cheese and bacon and get it into the oven to bake before it gets even hotter during the day. It's odd, but electric ovens here cook more slowly than in some other countries. We always have to plan ahead when baking anything in the oven.
Tonight, Tom will have pork chops on the braai while I have two small chicken breasts. Tom will have his chops with white rice and we'll both have some of the delicious egg casserole as a side dish. Neither of us cared for any breakfast this morning after the fitful night so a nice Friday night dinner on the veranda will be enjoyed. Later, this afternoon it will cool down and we'll be fine sitting outdoors, watching our wildlife friends stop by for a visit.
Sorry for the mundane post. I'm too hot and tired to be creative today. But, thanks for stopping by anyway!
Have a peaceful day!
Photo from one year ago today, March 19, 2020:
View of the city from the palace in Udaipur. For more photos, please click here.