Note to our readers: Based on receiving hundreds of spam comments each week, adding significantly to the time necessary to do each day's post, it is now required to log in to post a comment. We apologize for this added step. We were tired of seeing pornographic and illegal drugs sales posted as comments on our site. I had to go through each one to remove it. If you have an urgent comment for us, please feel free to use the comment section at the end of each post or send either of us an email message to which we'll respond within 24 hours or sooner. Thank you so much for being so understanding. We will post this notice for one week.
We'd hoped we'd find some activities we hadn't done during our last two visits to Livingstone. One that appealed to us was a diner and tour on the Royal Livingstone Express Steam Train. This was a logical option for us with a multi-course gourmet dinner and the opportunity to see Victoria Falls (for the third time) from the bridge overlooking the falls.
Unfortunately, due to Covid-19, the train is only running when they have confirmed and paid 30 guest reservations. At almost US $400 for two, this may not be a logical option for many tourists based on budgetary concerns. It's expensive for most travelers, including us, who have waited a long time to travel once again but have experienced financial losses due to Covid-19.
We lost a considerable sum in the past 20 months due to Covid-19, including the added cost of living in a hotel in Mumbai, India, for ten months. Freely spending on tours and events that aren't new to us doesn't make sense. But, if this dinner train can book 30 people, the concierge at the hotel will notify us, and we will join the others.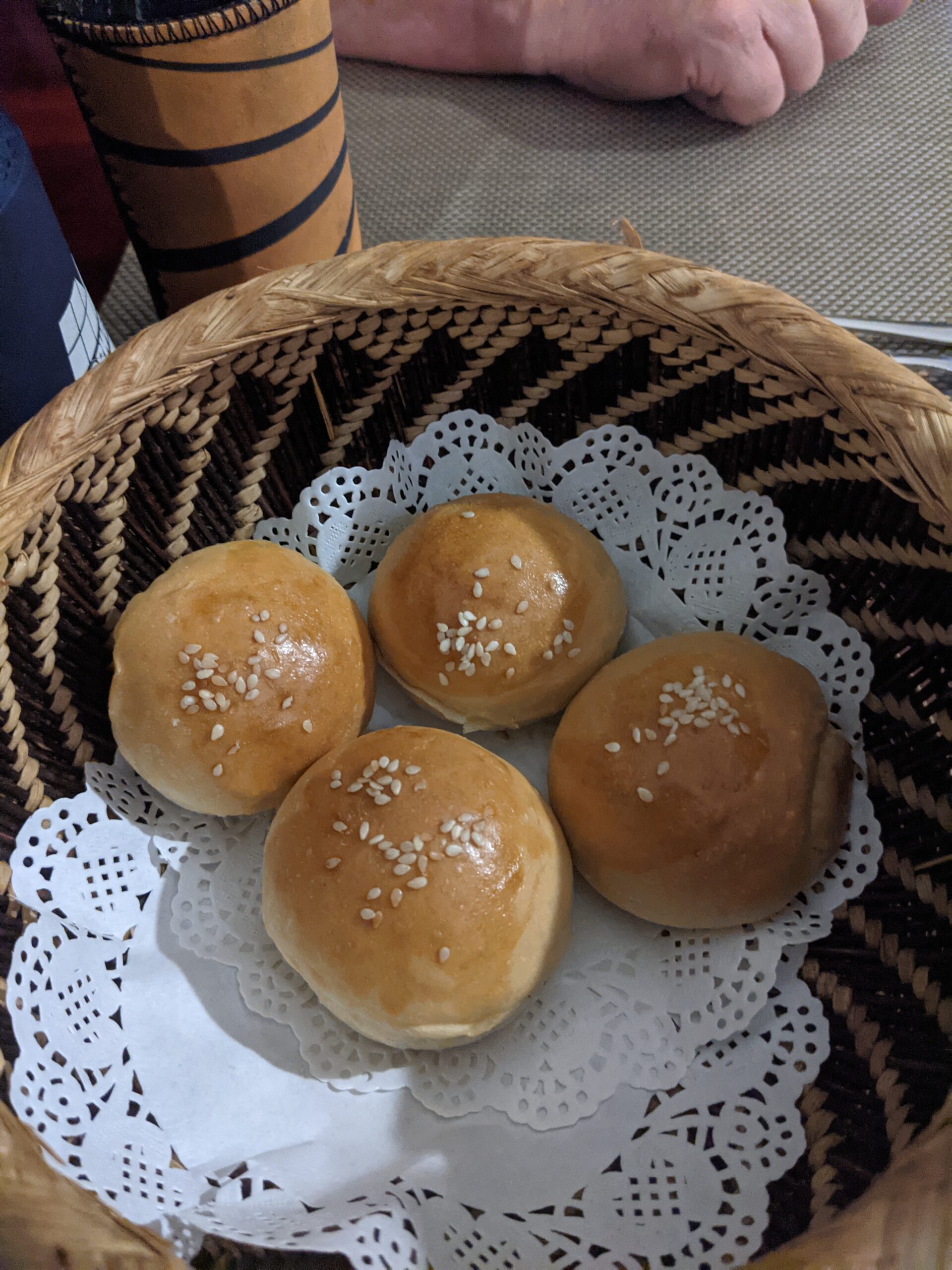 As for other tourist options right now, we've already experienced many possibilities in this area. Neither of us cares to have to get visas and more PCR tests at our expense. We just spent ZAR 1700, US $116.34, for our tests to come here and pay a similar amount before we leave next Tuesday.
The cost to fly from Nelspruit to Livingstone was more than we'd ever paid on our past two visits at US $1289, ZAR 18841. We did get two free nights from Hotels.com for our remaining rewards but will have to pay for three nights. In total, with meals, transportation, hotel, tips, airfare, and PRC tests, this short five-night stay will cost about ZAR36566, US $2500. This total doesn't include any unique venues.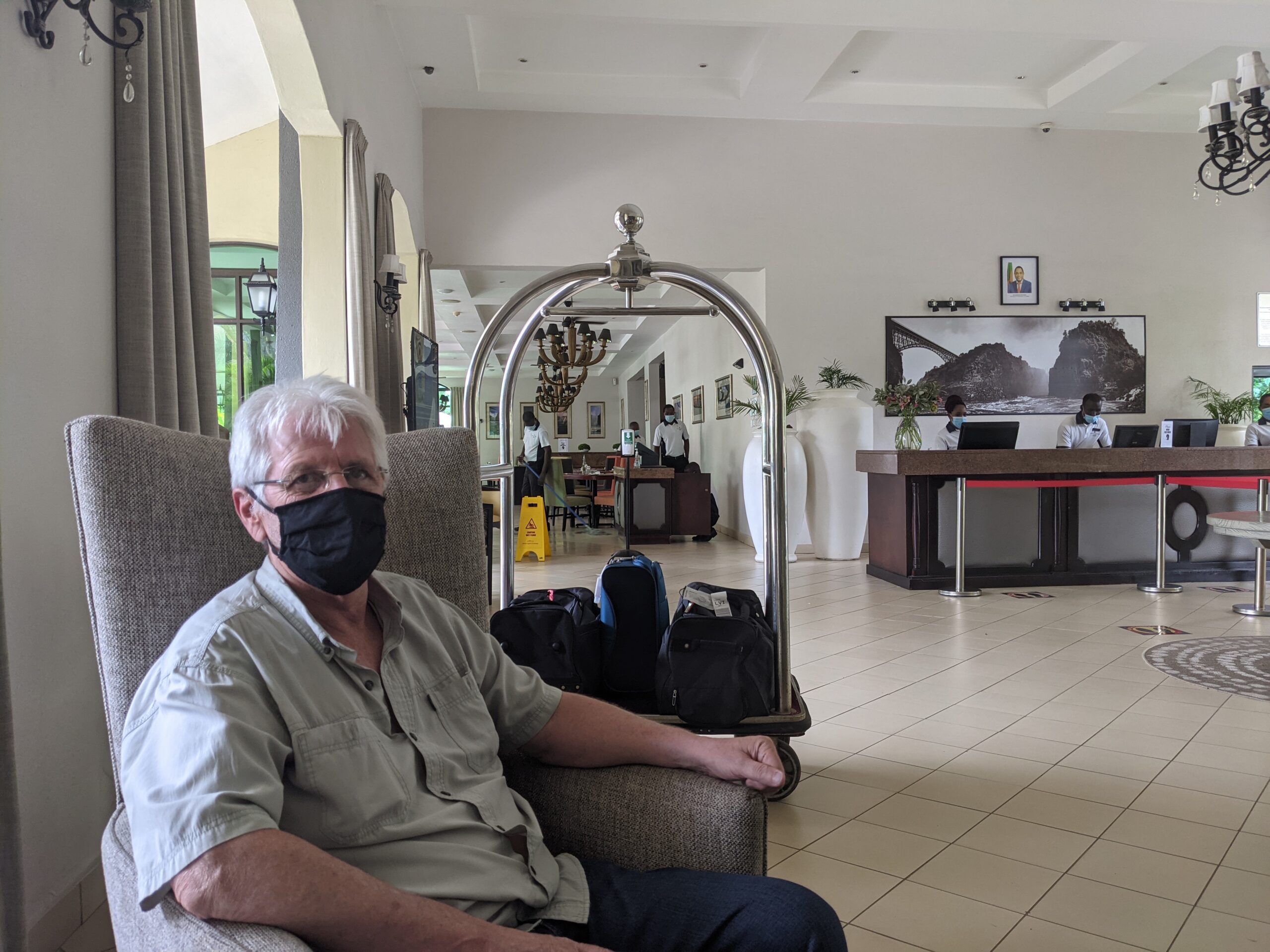 We have to face the fact that we've booked many expensive cruises in 2022 and 2023, to many countries we haven't visited in the past nine years, which is a huge motivator to keep tightening our belts as we pay them off, one by one. The cruises are of the utmost importance to us to further enhance our experiences worldwide.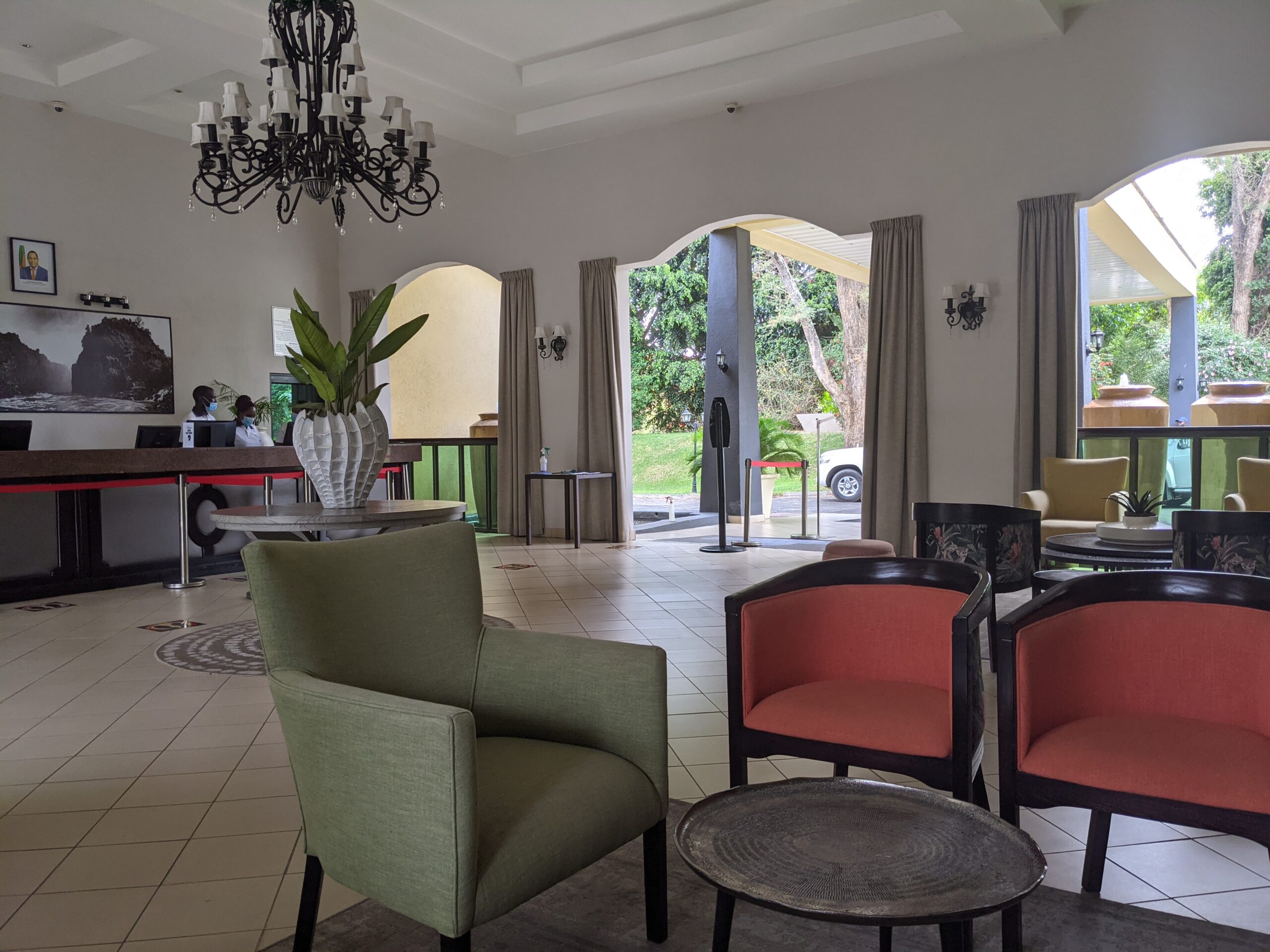 Unlike most citizens of the world, we always consider the "bigger picture" instead of spur-of-the-moment expenses that may be regarded as luxuries. As a result, we are content to enjoy our third time together in Zambia on a low-key basis. We aren't disappointed or frustrated. We are cherishing every moment of the time away from Marloth Park and blissfully look forward to our return as well.
Today is a warm, beautiful day here in Livingstone. Right now, as I write this, we are seated in an outdoor lounge area. Earlier, we enjoyed a lovely breakfast buffet. Tom had scrambled eggs and a side of bacon, while I had an oil-free vegetable omelet with a side of steamed vegetables along with one piece of bacon.
No, most likely, we won't be taking many photos hanging around the hotel, but we'll keep our eyes open for any exciting photo ops to share. If the train works out for Saturday night, we'll be excited to share those photos. If not, we have another exciting option we're pursuing.
We hope your day and evening are special!
Photo from one year ago today, October 22, 2020:
The gorgeous Maui scenery on a drive to Maalaea Beach. This photo was posted one year ago while in lockdown in a hotel in Mumbai, India, on day #213. For more photos, please click here.