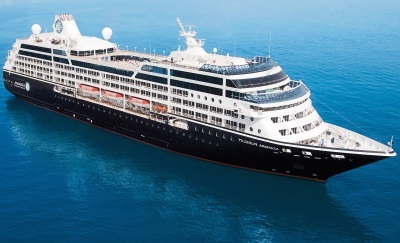 After receiving our J & J vaccines two weeks ago today, we both started thinking about booking travels into the future, although we hadn't discussed it much.  A few days ago, I asked Tom if any cruises might appeal to us, now as the world of cruising begins to open up in many parts of the world, besides the Caribbean, which we've sailed many times over the years.
Yesterday, his fingers flew across his keyboard for hours as he researched options that might appeal to us. With no plans with the family all day and evening, this was a perfect opportunity for him to see what was available. At the same time, I stayed busy working on post corrections, which I haven't neglected while in the USA.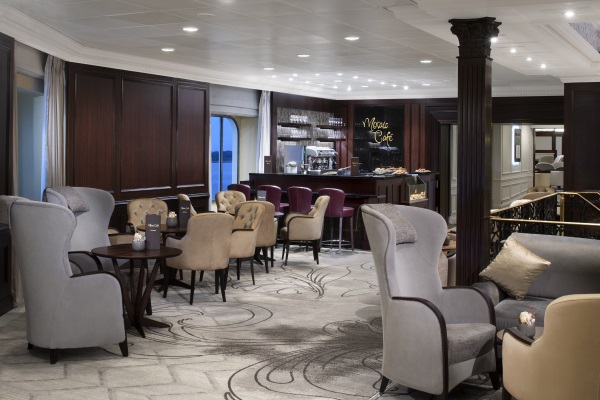 I still have a long way to go. (After preparing and uploading each day's post, I made a point of making corrections on at least ten posts. But, if I continue at this pace, I should have this task completed in approximately four months).
As he conducted research, we chatted back and forth about some of the options he'd discovered, including the number of days of any given cruise, the cost, and, of course, considering what works for our budget. The excitement between us was palpable. How long had it been since we were able to build an itinerary?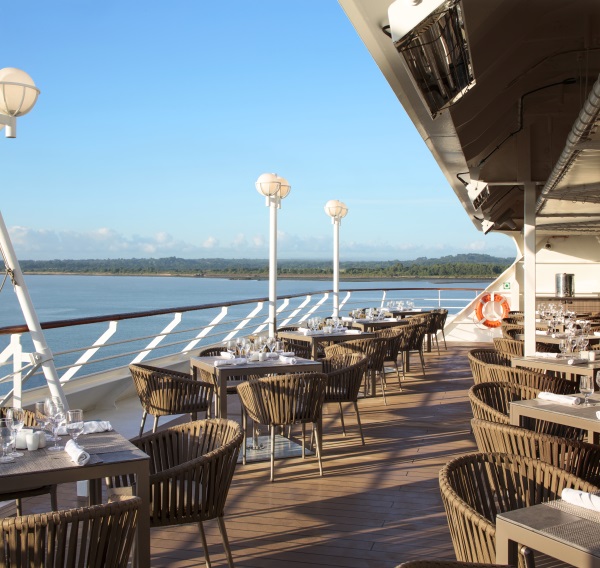 After I had open-heart surgery in South Africa in February 2019, we followed the itinerary set at that point. The only new adventures we added were the exciting trip on the Maharajas Express Train in India, the following 54-night private tour of India, and the later canceled cruise from Mumbai to London, all of which was cut short due to Covid-19 in March 2020.
To be able to begin building a new itinerary is exciting and rewarding after this extended period. So much has happened since the last time we were in booking mode, hopeful for the future. No, Covid-19 is not over in most countries. And yes, there are still countless restrictions in most countries throughout the world, but cruising for vaccinated individuals is opening up by the day, leaving frustrated cruise enthusiasts reeling with joy.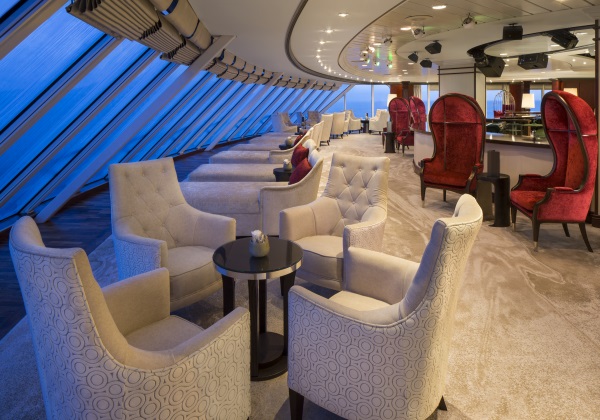 Tom has always mentioned how much he'd like to cruise the Black Sea. But, in the past, the cost was prohibitive, and based on the outrageous expense of our 2018 Antarctica cruise, we tended to think about more moderately priced cruises. Then, as cruise lines began accepting bookings once again, Tom noticed, during his research, that suddenly, the Black Sea was a possibility with the upscale Azamara Cruise Line on the ship, Onward, which will be remodeled by the time we sail on June 29, 2022.
This time, for the first time, we booked the cruises through Costco with our new membership. Prices were slightly less than through Vacations to Go, which we've always used, but we get a gift card from Costco for booking through them. The cruise listed here provides a complimentary $760 gift card used in any Costco store or online and a $595 gift card on the second cruise. That's quite a perk (These gift cards may not be used for future travel).
Wow! This is spectacular! The perks for both cruises value $3,876! On top of that, for both cruises, we received total credit including; shore excursion credits for $600; an $800 onboard credit to use as we like; the internet package for one device (valued at $419. We'll pay for one more device);  the premium drink package, valued at $16.95 per person per day (for a total value of $712).
Here is some information on the ship, Onward:
Ship Statistics
Year Built (actually newly remodeled)
2022
Tonnage
30,277 tons
Registry
Malta
Length
592 feet
Beam
84 feet
Passenger Capacity
692
Crew Size
408
# of Inside Cabins
26
# of Outside Cabins
314
# of Cabins w/ Verandas
247
# of Suites
44
Max. Room Occupancy
2
Age Restrictions

One person must be 21 or older

Dinner Seatings
2
Main Dining Room Seating
Open
Dining Hours
7 PM
Tipping Expected?
No
Tipping Guidelines

Azamara includes the gratuities in your cruise fare.

Onboard Currency
US Dollar
Services & Amenities
Bars/Lounges
Yes
Beauty Salon/Barber Shop
Yes
Casino
No
Chapel
No
Disco/Dancing
Yes
Elevators
Yes
Hot Tub
Yes
Cell Phone Service
Yes
Internet Center
Yes
Wireless Internet Access
Yes
Laundromats (self-service)
Yes
Laundry/Dry Cleaning
Yes
Library
Yes
Movie Theatre
No
Outdoor Movie Screen
No
Onboard Weddings
No
Shops
Yes
Showroom
Yes
Spa
Yes
Video Arcade
No
Fitness & Sports Facilities
Basketball Court
No
Fitness Center
Yes
Golf Driving Net
No
Golf Simulator
No
Ice Skating Rink
No
Jogging Track
Yes
Mini-Golf Course
No
Rock Climbing Wall
No
Swimming Pool
Yes
Tennis Court
No
Water Slide
No
Water Sports Platform
No
Cabin Features & Amenities
24-Hour Room Service
Yes
Hair Dryer
Yes
Safe
Yes
Telephone
Yes
Television
Yes
Kids Facilities
Babysitting
No
Children's Playroom
No
Kiddie Pool
No
Supervised Youth Program
No
Teen Center
No
Water Playground/Splash Park
No
Special Needs & Requests
Adjoining Cabins
(private connecting doors)
Yes
Kosher Meals
Yes
Single Occupancy Cabins
No
Single Share Program
No
Wheelchair-Accessible Cab
Yesterday, we not only booked the cruise on the Black Sea but also booked the "back-to-back" (the next cruise, on the day of arrival), which we'll share in tomorrow's post. Tomorrow is a travel day for us as we make our way to Milwaukee, Wisconsin, to see Tom's sister, Sister Beth, where we'll spend two days in a hotel.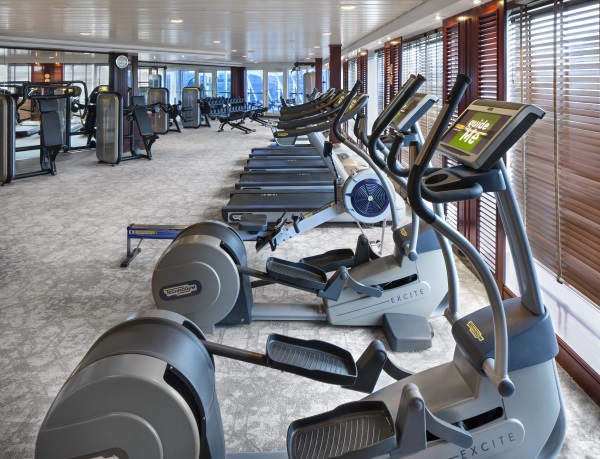 As for the itinerary for this ship, see below:
Azamara
11 Nights – Azamara (Istanbul – Round Trip)
Cruise Line: Azamara
Ship Name: Azamara Onward Not Yet Rated
Cruise Length: 11 Nights
Departure Date: 06/29/2022
Embarkation Port: Istanbul, Turkey
Return Date: 07/10/2022
Disembarkation Port: Istanbul, Turkey
Sailing Itinerary
Date Port of Call Arrival Departure
06/29/2022 Istanbul — 06:00 PM
06/30/2022 Varna/Bulgaria 08:00 AM 08:00 PM
07/01/2022 Burgas 08:00 AM 08:00 PM
07/02/2022 Constanta 07:00 AM 08:00 PM
07/03/2022 Odesa/Ukraine 09:30 AM —
07/04/2022 Odesa/Ukraine — 08:00 PM
07/05/2022 Cruising — —
07/06/2022 Sochi 08:00 AM 09:00 PM
07/07/2022 Batumi 08:00 AM 05:00 PM
07/08/2022 Cruising — —
07/09/2022 Istanbul 08:00 AM —
07/10/2022 Istanbul — —
Once we arrive back in Istanbul, Turkey, we'll move to another cabin on the same deck but on the opposite side of the ship for better viewing for the upcoming itinerary on this ship's next leg for another ten days, July 10 to July 20, 2022, ending in Athens, Greece. We'll include our costs for the balcony cabins for both cruises and the second leg's itinerary in tomorrow's post.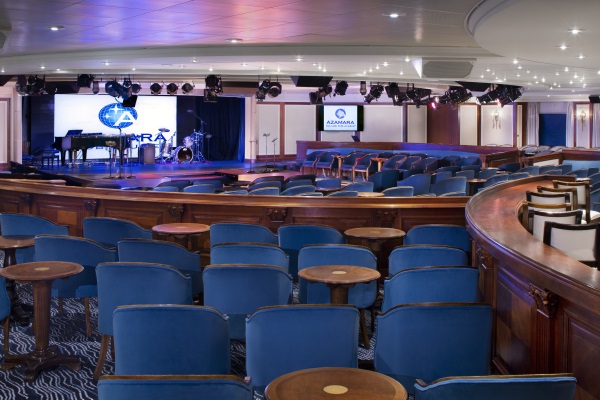 As for today, our last family day in Minnesota, Tom will be joining his family for the Thursday barbecue at his sister Mary's home, while tonight, I'm going to a movie with Greg's family. At 11:00 am this morning, we're heading to visit our dear friend Sue, former neighbor and widow of our beloved, since deceased friend Chip, who passed away five months before we left in 2012. We hadn't seen Sue since we were here in 2017 since she spent the winters in Florida. It will be wonderful to see her again.
This morning, Tom took our vaccination certificates to Office Max and had them make copies to be laminated and kept the originals to be amended for boosters in the future if required. Oddly, Office Max didn't charge to do this. Go figure.
That's it for today, folks. We'll be back with more tomorrow, perhaps later in the day, completed after arriving at our hotel in Milwaukee, Wisconsin.
Be well.
Photo from one year ago today, July 15, 2020:
Some flowers continue to bloom through the summer season, as is the case in this Alstroemeria. For more photos, please click here.