It's the first time in over a year that either of us, in our adult lives, hadn't been in a grocery store or pharmacy. Fortunately, since we'd shopped in Komatipoort in 2018/2019, we remembered the layout of both stories, reducing the time necessary to be in the crowded shops.
The pharmacy felt safer than I'd expected with an employee at the door, taking shopper's temperatures and ensuring the hand sanitizer was used before entering. Taking temperatures is no specific means of a shopper not being infected, who may not be symptomatic. Signs were posted everywhere stating, "Do Not Enter if You Suspect You Have Covid-19."
Here again, the pharmacy might be the first place an infected person may buy various products to combat the symptoms or fill a prescription. A woman coughed within a meter of me. People weren't properly wearing their masks or making any effort to social distance, including employees stocking the shelves and helping customers.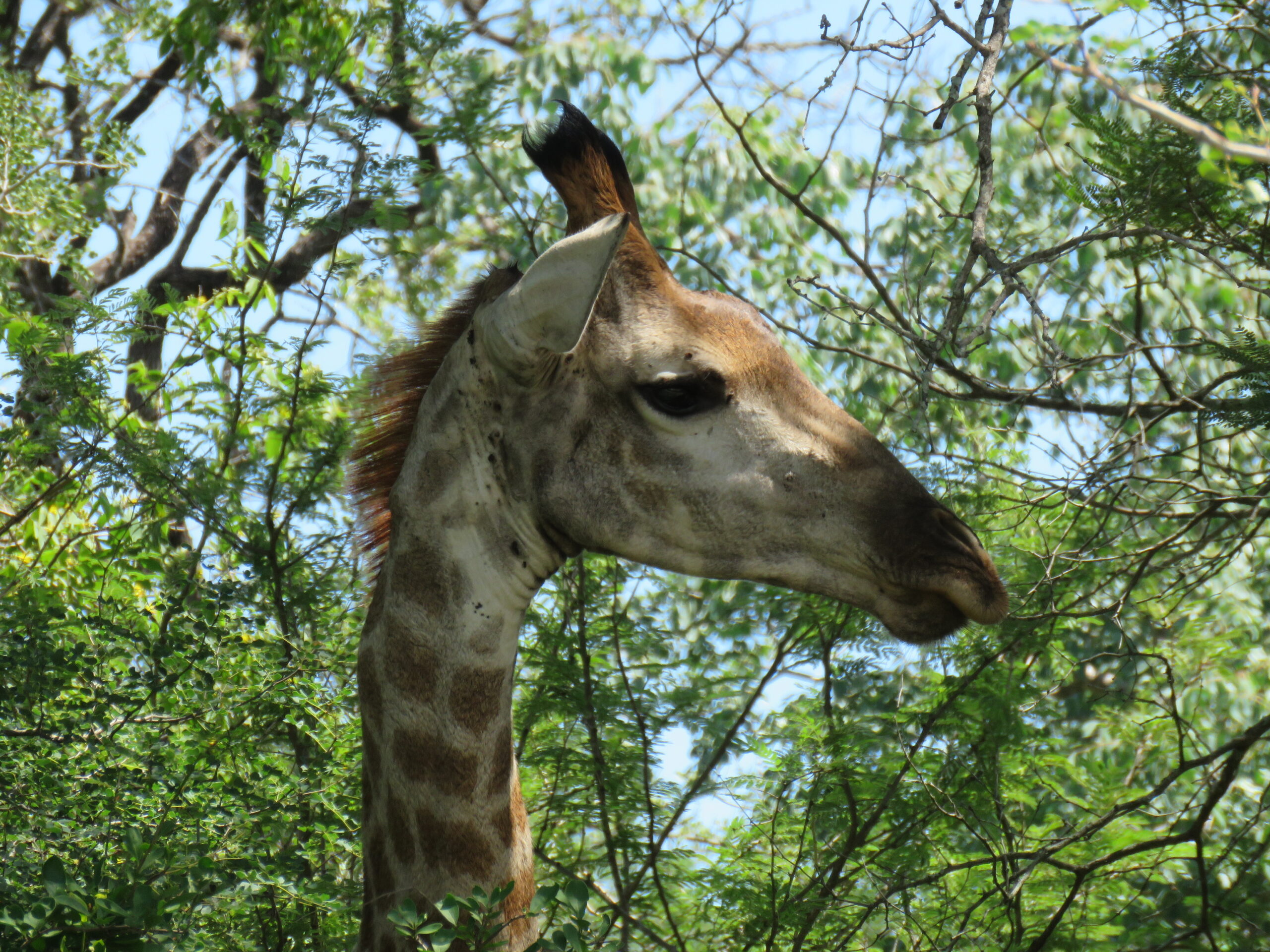 But, I was as well protected as I could be, barring wearing PPE. I had on my N99 mask, a face shield, and rubber gloves. I then ditched the gloves into an appropriate trash container the moment I left the store, putting on a new pair after using hand sanitizer in the car and donning a fresh pair of gloves for the grocery store. I don't know what more I could have done.
The grocery store felt less safe when I had to ask the outdoor attendant to spray my trolley handle. When Tom came into the store, I suggested I continue to handle the trolley, not him, since I was more well-protected. He loaded up the food at the register and paid the bill, which came to ZAR 4713, USD $312.77.
We'd purchased enough food to last two weeks, except for some mince (ground beef) which we'll buy at the meat market at the Bush Centre in Marloth Park in the next few weeks, which appears to be of a higher quality than offered at the Spar Market.
By carefully gauging how much we purchased, I somehow managed to fit all the meat into the small freezer consisting of several drawers. Also, we had to leave a few drawers empty for ice for our ice cube trays, which Tom empties nightly for an entire supply of cubes for the next day.
Keeping in mind how hot it is here, we certainly go through the ice while drinking our Crystal Light iced tea all day. For example, at 1:00 pm, it's 93F, 34C, and the humidity is 77%. Toasty. Sticky. Rain on the horizon.
It was interesting to observe how careless the people in Komatipoort are wearing masks, as they are all over the world. (Hmm, need I even reiterate this worldwide phenomenon?) Many people mingled in large groups outside shops, on the streets, and in the Spar parking lot, no mask, no social distancing. We steered clear of everyone.
Before grocery shopping, we stopped at the Obaro hardware store in Komati, but when they didn't have what we wanted, we hightailed out of there in a mad dash. No one was adequately wearing a mask. Most were wearing cotton scarves or homemade cotton masks that kept falling off of their faces.
Eventually, people tend to stop trying to put the masks back on, ending up working in the shops with either no mask at all or it was hanging off their chins. It's no wonder the number of cases of Covid in South Africa and all over the world has continued to rise. One need only check out the world stats to see cases are still on the rise. (In reviewing this report, it's essential to click on "yesterday" since today's stats aren't yet included).
Within a few hours, we were back at the house, feeling relieved that the grocery shopping was over for two weeks. In the heat, we hurriedly put the perishables away and organized the remainder. Now, we're situated on the veranda every hour or so. I'll return indoors to work on the treadmill to complete each of my four daily sessions.
I turn on the air-con in the second bedroom about five minutes before I get on the treadmill, do my thing while listening to podcasts on my phone, and turn everything off when I leave the room a short time later. I am not walking as long a distance as I had on level ground in the corridors in India. The treadmill is raised to be a medium grade, which requires more work for shorter distances. That's fine with me.
When we returned to the house, we found Frank standing at the glass sliding door peering inside. He was looking for seeds. We couldn't accommodate him quickly enough. He chirped happily as he pecked at the seeds. No other wildlife yet today. With storms foreboding, the wildlife stays undercover.
May you have a safe and pleasant day, wherever you may be.
Photo from one year ago today, February 1, 2020:
Typical scene on a busy street in Mumbai. For more photos, please click here.