It's been a quiet time for us these past few weeks as I continue to work on my recovery. Our only plans for the rest of the week are dining out for three nights, once at Amazing Kruger View, with new readers who came to stay in Marloth Park after reading our posts. They are Elden and Pam from the US.
On Friday and Saturday, we will do sundowners and dinner at Jabula to be with Dawn and Leon, our dear friends. Leon is very ill (not contagious) and is still his kind and loving self. We are spending more time with them right now. More on this later.
Soon another batch of lucerne will be delivered. Several bushbucks hang around the garden as if waiting for the delivery. They will undoubtedly be the first animals to dig into the new batch before the larger wildlife stops to check it out. The wildebeests seem to consume the biggest portion of the lucerne, as well as the kudus.
Today, we're awaiting the delivery of a package from the Asian grocer with spices and sauces for making stir-fry dishes we've been enjoying recently.  As mentioned, we often can't find certain ingredients at the Spar Market, and we prefer not to drive for three hours to Nelspruit and back for grocery items. Many people in the park do that, but for us, it's a big waste of time and petrol when shipping is free from most online sites if a purchaser spends a certain amount.
According to a report from Eskom, the power will go out for six hours straight in a few minutes. Some repairs must be made here for all the properties on the Gate 2 side, which includes us. Soon, Tom will place the metal bowl filled with ice in the refrigerator to keep the contents cold for an extended period. It's always something.
Soon, we must prepare some documents South Africa requires in November for all airline passengers departing and entering the country. More paperwork, but we no longer have to get PCR tests for departure and reentry. Also, yesterday, we received a message from Intrepid Travel on our upcoming cruise in Seychelles in November that a PCR test is no longer required to enter Seychelles or to board the ship. This is a relief. We're weary of paying for PCR tests and the inconvenience of arranging the tests.
A few nights ago, we started watching a great show, "And Just Like That," the spin-off from the 90's show, "Sex and The City." We both enjoyed the original series and are now enjoying the new one which apparently was so popular that a season 2 is being filmed now. I'd watched all of season 1 on a plane in the middle of the night when we flew back to the US in May. But I knew Tom would enjoy it and am happy to watch it again with him. The series can be found on Amazon Prime for a fee, but it is well worth it.
Also, we're watching the latest and perhaps last season of Seal Team on Amazon Prime but without an extra fee. I enjoy this show more than Tom, but he watches it with me. As more and more shows in the US and other countries are introduced this time of year, there's no shortage of entertaining series to watch. If you can suggest some shows with many episodes on Netflix, Hulu or Amazon Prime, please don't hesitate to share them with us. We enjoy watching a few series before heading to sleep each evening when we stay in.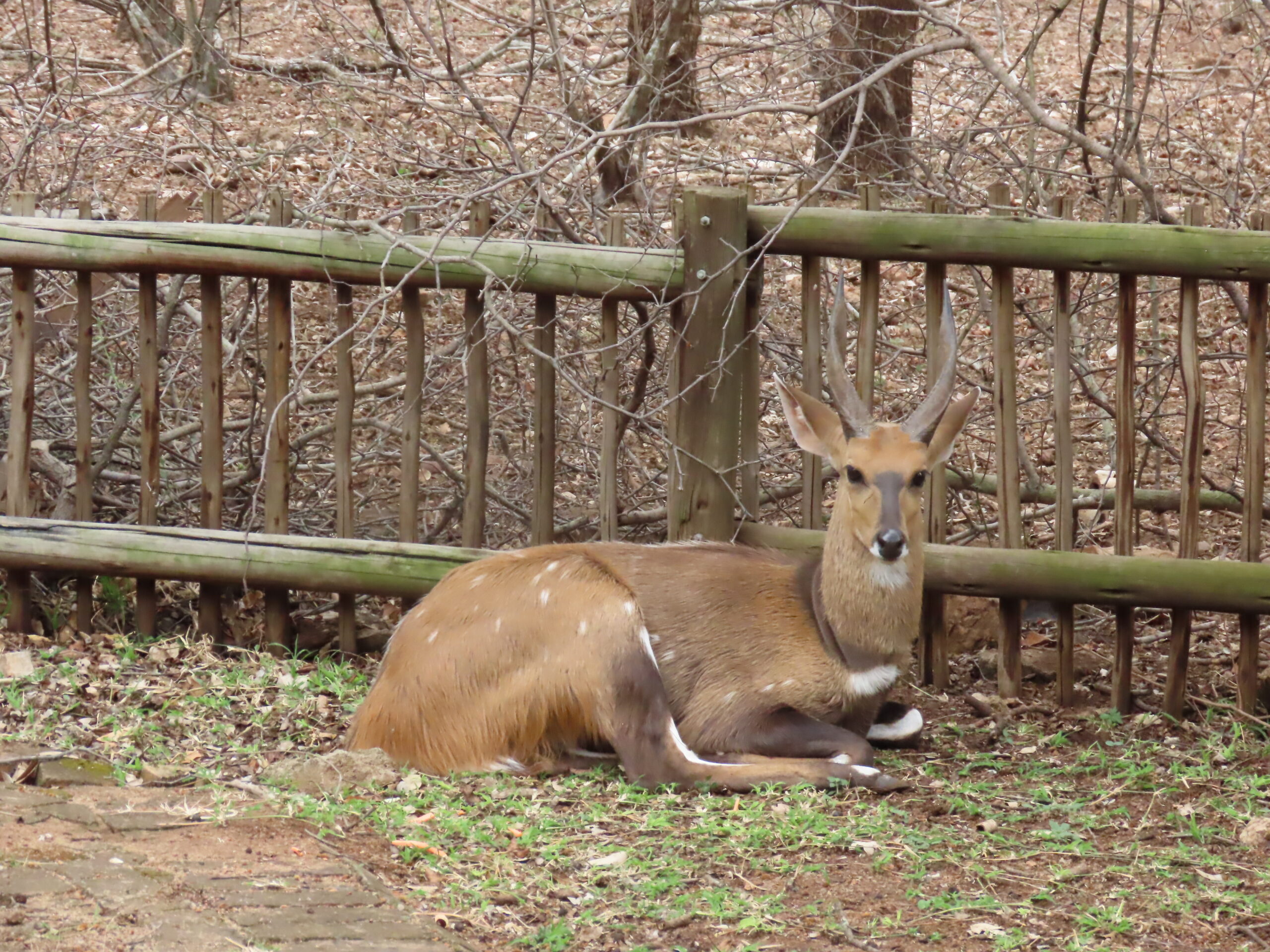 Luckily, I prepared everything for tonight's dinner this morning while the power was still on. We'll be dining out Thursday, Friday, and Saturday, making my life easier. We still have plenty of meat in the freezer to get us through next week, but we will probably head to Komati for vegetables and a few odds and ends for meals beginning on Sunday.
That's it for today, folks. Sorry, we don't have much excitement, but we're maintaining a low profile while I am still on the drugs for the next several days. In a little over a month, some excitement will begin again when we head to Seychelles on November 24.
Be well.
Photo from one year ago today, October 19, 2021: