It was a great afternoon and evening with friends looking out over the Crocodile River near Two Trees. Just before dark, we all headed to Kathy and Don's house where Linda and Ken are staying for a short period. As is typical in South Africa, everyone brought their own beverages, mixes, ice and meats for the braai.
Linda made several side dishes including baked potatoes, sweet corn and roasted mixed vegetables. Tom was thrilled to be eating sweet corn and a baked potato and Linda gave him the leftovers to enjoy with tonight's dinner. As usual, I was content with a good sized portion of rare filet mignon that Tom cooked perfectly for me on the braai. He also had a filet, but added a baked potato and sweet corn.
Tonight, we'll cook the leftover uncooked tenderloin for me and pork chops for Tom on the braai, here at our bush home. Tomorrow night, we're returning once again to Jabula for our usual Friday night dinner and even more socializing..
Last night, it was wonderful being together with everyone, the eight of us, but it was odd socializing at Kathy and Don's house without them with us. In June, Don will arrive. In July, Kathy will as well, and we'll all be together once again. We can't wait until they arrive. There are still several couples, yet to return to Marloth park due to Covid-19 and travel restrictions. Eventually, hopefully, they'll all return.
In the meanwhile, this month, we're chomping at the bit for Rita and Gerhard to arrive from the state of Washington, USA. They are awaiting the finalization of their retirement visas, something we may consider applying for down the road. Unfortunately, doing so, requires a several month stay in the US when South Africa doesn't allow applicants to apply while they are in South Africa. Go figure.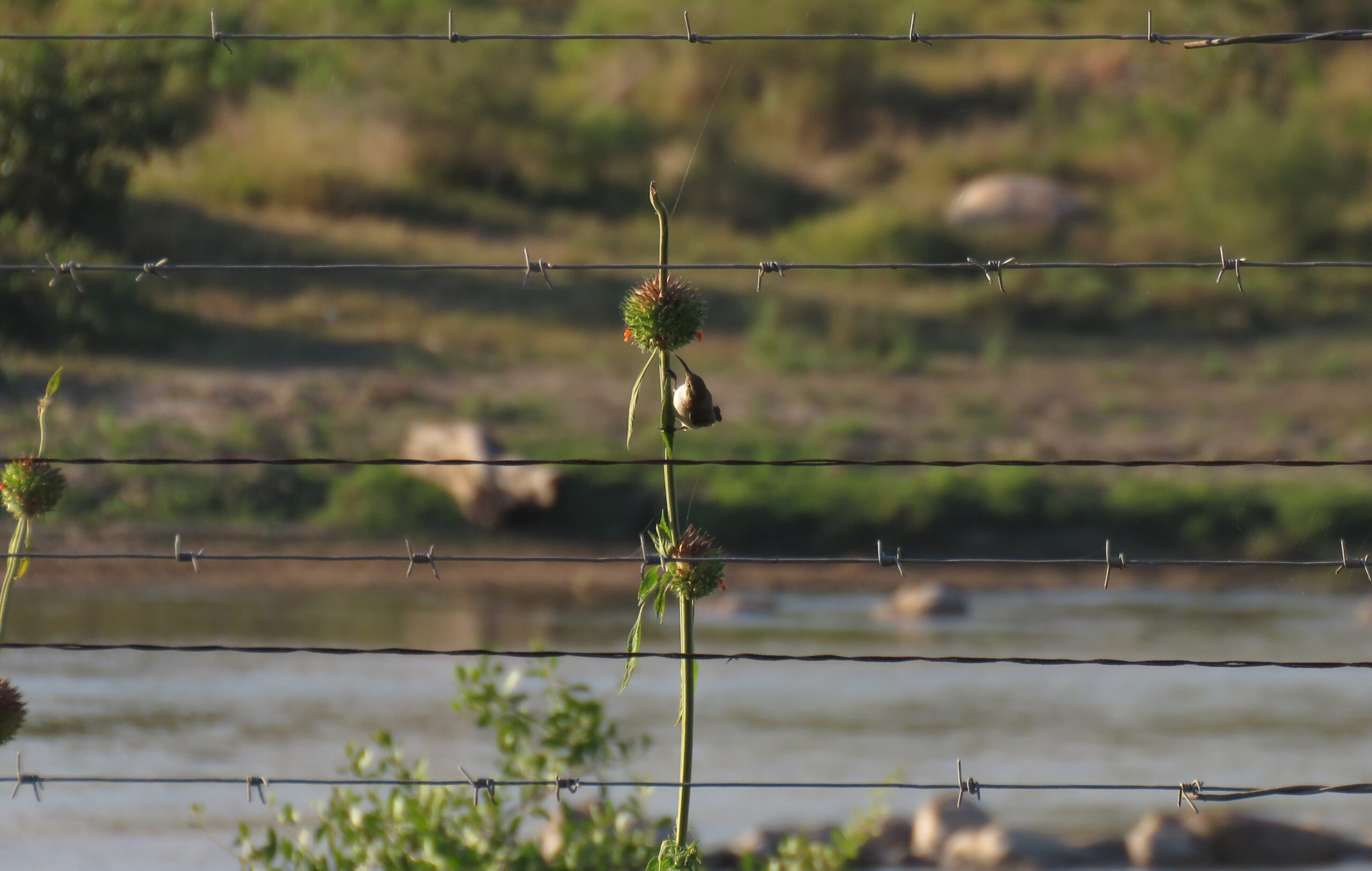 With no health insurance in the US, long stays don't make sense for us, especially during times of the pandemic. A single unexpected health event could break us, with the high costs of medical care in the US. Also, it doesn't make sense for us to sign up for US healthcare, when months later we'll be traveling again, with our outside-the-US healthcare policy through United Health Care's Safe Trip policy.
There's always so much to consider while living this lifestyle and yet we carry on with hope in our hearts that we will be able to travel going forward. No, we don't plan to live in Marloth Park permanently. But, it's a safe place for us to stay right now with few  known local active cases of the virus, and with minimal exposure when we go shopping or to Kruger Nationa Park, based on following our diligent safety procedures.
We'd intended to go into Kruger this week, but the time got away from us. We've spent considerable time researching our options for June 30th, when the "free" 90 visa extension ends. There is a possibility that President Ramaphosa will extend it for another 90 days for us foreign nationals, but we won't know until the last minute.
Tomorrow morning, dear friend Linda and I are going to a local nail technician that Louise had recommended, for 60-minute pedicures. Based on the fact she can only work on one of us at a time, we'll take turns. Surely, we'll enjoy the "girl talk" and time together on our own, something we rarely do.
Today, we're staying in, hoping to go to Kruger over the weekend, since the holidaymakers are now gone. Most likely, it won't be busy and we'll have a good experience. We are as content as we could be, even amid the reality that in 55 days we may have to hightail out of here, location unknown.
Hope you are weathering well during these trying times.
Photo from one year ago today, May 6, 2020:
Birdie's hair standing up on the day I gave Tom a haircut in Kauai. For more photos, please click here.