This is the fourth time we've traveled to Zambia and then Botswana. Two Chris Tours drivers, Gordon and O'Brien, were waiting for us at the Harry Mwanga Nkumbula Airport in Livingstone. They loaded up our two bags and two carry-on bags and we were on our way for the one-hour drive to the Botswana border, where a tour representative and her driver would take us to Chobe Safari Lodge, another 30-minute drive.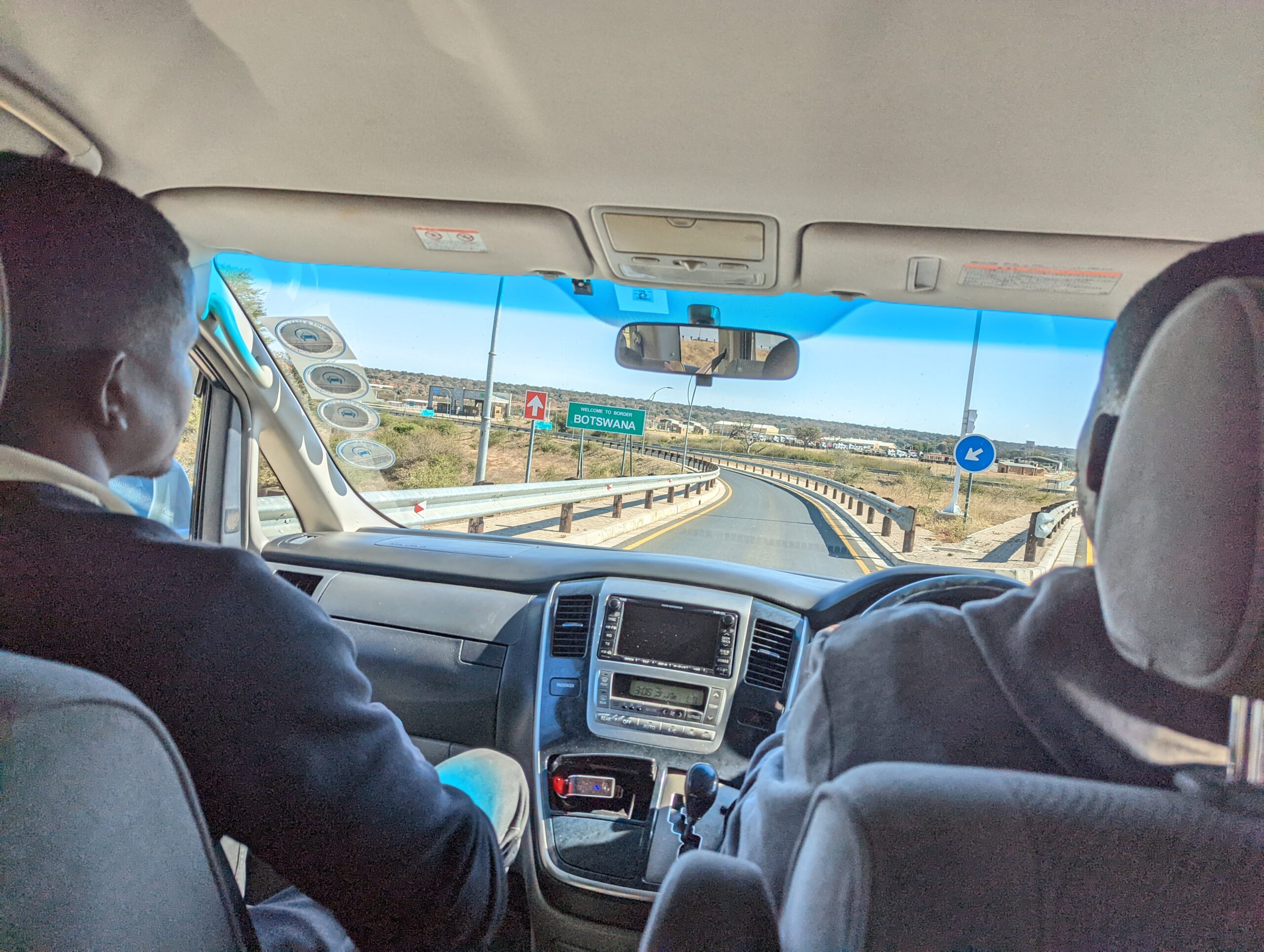 The immigration process was entirely different than on the past three occasions when we crossed the border between Zambia and Bostwana, where four countries meet as described here as the African Quadripoint:
"THERE ARE A NUMBER OF instances where the borders of two or three nations touch, but the rare confluence of a total four nations coming together on one spot only exists in Africa where the corners of Zambia, Zimbabwe, Botswana, and Namibia meet.
Unlike the touristy spots where states come together in America, which are usually decked out with monuments and bronze medallions, the African quadripoint sits in the middle of a river that cuts between the countries. It has been theorized that the point is not a true quadripoint but instead a pair of tri-points separated by thin strips of real estate. Regardless of the quibbling, the obvious jurisdictional headache of having four countries so close to one another has resulted in some conflict."
What an interesting tidbit!
When we arrived at the border, it was very different than in the past, where cars and trucks were everywhere, as well as people, and there was chaos in getting onto a small boat with our luggage to cross the Zambezi River to Botswana. The bumpy ride in the rickety boat reminded us of many such boat rides during our world travels in various countries. Now, the new bridge is completed, as shown in our photo and described as follows:
"Kazungula Bridge is a road and rail bridge over the Zambezi river between the countries of Zambia and Botswana at Kazungula. The Kazungula Bridge under construction over the Zambezi, at the quasi-quadripoint between Namibia, Botswana, Zambia, and Zimbabwe. The bridge was opened for traffic on 10 May 2021."
In the past, we crossed the river, where we were picked up by another driver and taken to the even more chaotic immigration office, where it took about 30 minutes while we stood in line in the heat. This time there is a slick new air-conditioned immigration building. Yesterday, we moved in and out of there in five or six minutes. There were no lines.
We had to walk onto a chemical pad to clean the bottom of the shoes before we were approved for entry. That wasn't so odd since we'd done this in the past here in Botswana and Antarctica. But in this case, we were told to open our luggage and take out all of our shoes to do the same thing. We'd never been asked to do this before anywhere in the world.
Soon, we were on our way again, directly to Kasane to the Chobe Safari Lodge, and once again, we weren't disappointed with our room and the surroundings. It was as pretty as ever.
In no time at all, we were checking into the hotel at 3:00 pm, 1500 hrs. Our day started when we left Marloth Park at 8:30 am and arrived at the hotel. By our standards, it took six and a half hours, an easy travel day.
By 5:15 pm; 1750 hrs., we were seated on the veranda for sundowners. I had trouble finding a wine I liked, so I ordered a full bottle of white wine that should last for three nights. There are roughly five glasses in 750 ml wine bottles. Since none of the wine here is low-alcohol, I will drink only two small glasses each night from the bottle they saved for me at the restaurant up the hill, at the A'la Carte,  which we loved last time we were, and we loved again last night.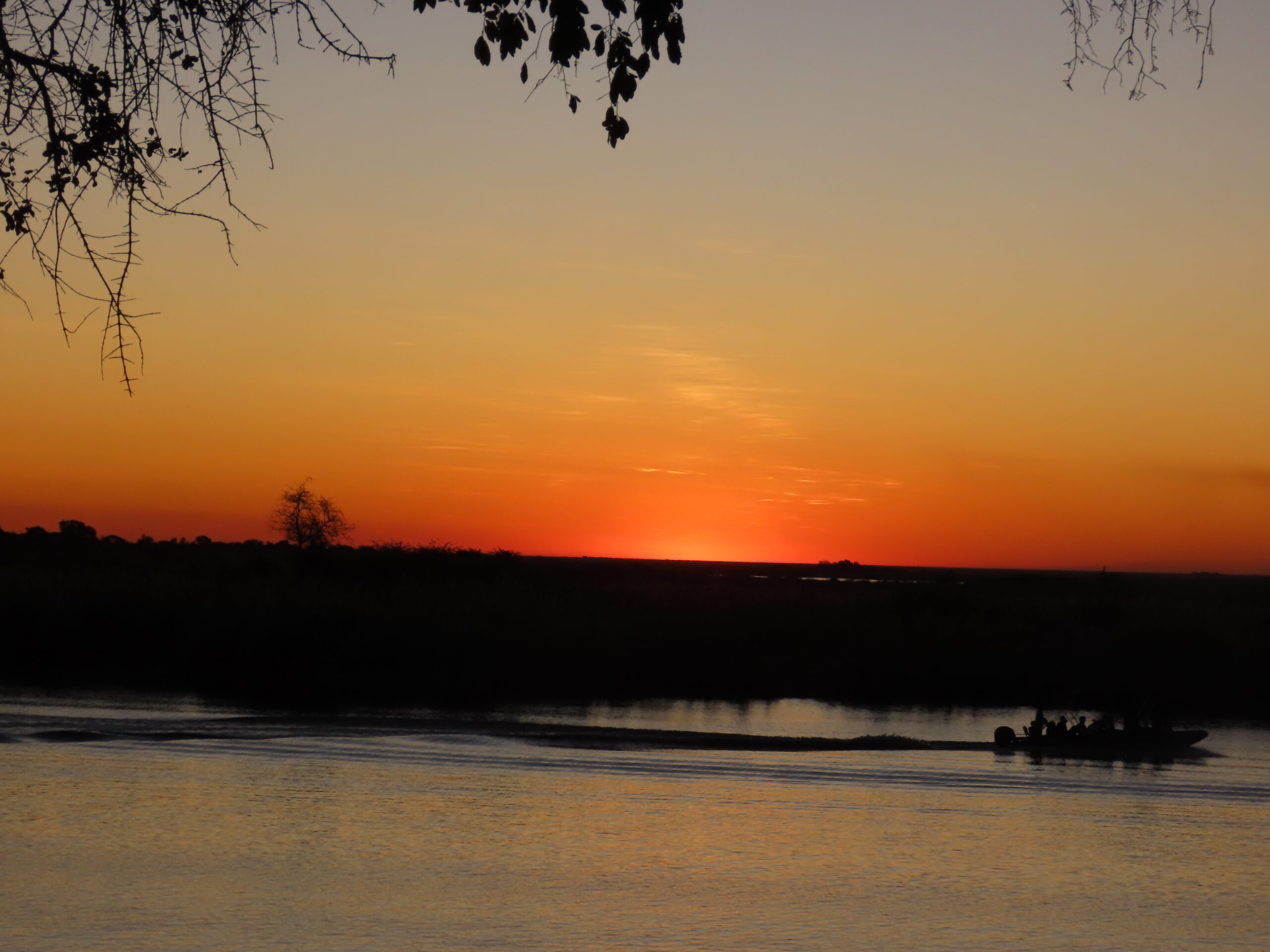 There's a buffet here for breakfast and dinner, but we'll likely eat at the A'la Carte since at least I can order more easily. I never know what I'm getting at buffets and the ingredients included therein. That's a bit risky for me. Here are a few photos from last night's dinner.
We'll be back with much more. Tomorrow morning, we will go on a game drive, and the new post with photos will be uploaded a few hours later than usual.
Have a fantastic Sunday!
Photo from one year ago today, August 21, 2021: