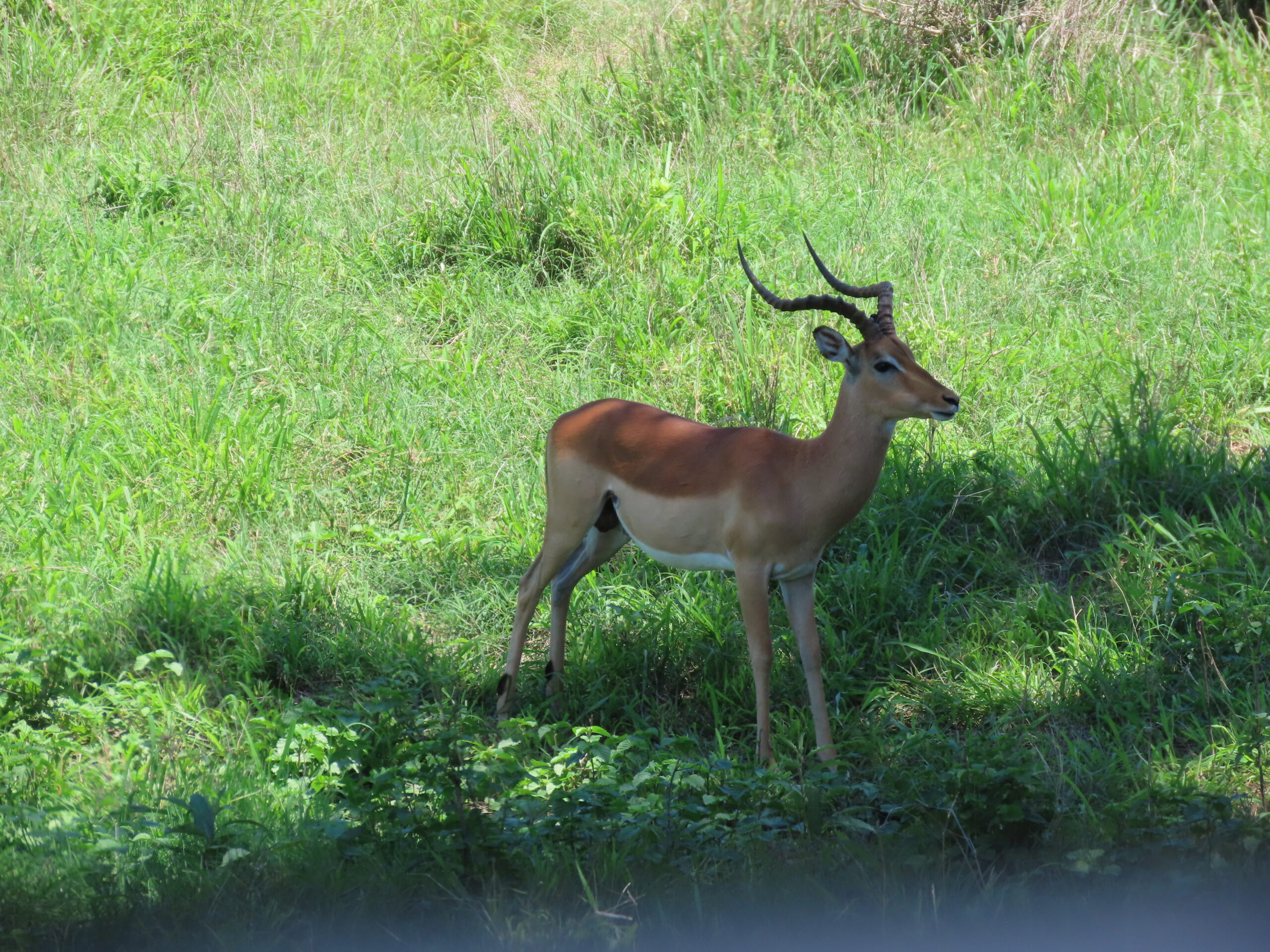 Is it likely that we procrastinate when projects are tackled from time to time? You bet we do! Because we are world travelers doesn't mean we are always "on the ball." Right now, a few projects are hanging over our heads that we need to address by the end of the year.
We haven't been motivated to do much of anything other than the bare minimum with the heat and humidity. I've managed to do laundry, cook meals, and prepare each day's new post. But that's been the extent of it. Of course, we both always keep ourselves looking fresh and presentable, if not for ourselves but one another.
Tom does everything related to dishes and is constantly alert for insect control, both inside the house and on the veranda. He makes ice a few times a day and keeps our ice tea pitcher topped off while overseeing the job of keeping both of our cold mugs filled to the brim with tea and ice. He also handles all of the photos on the trail cam daily, filling the big bucket of pellets we keep in the lounge room and tossing pellets to our animal friends.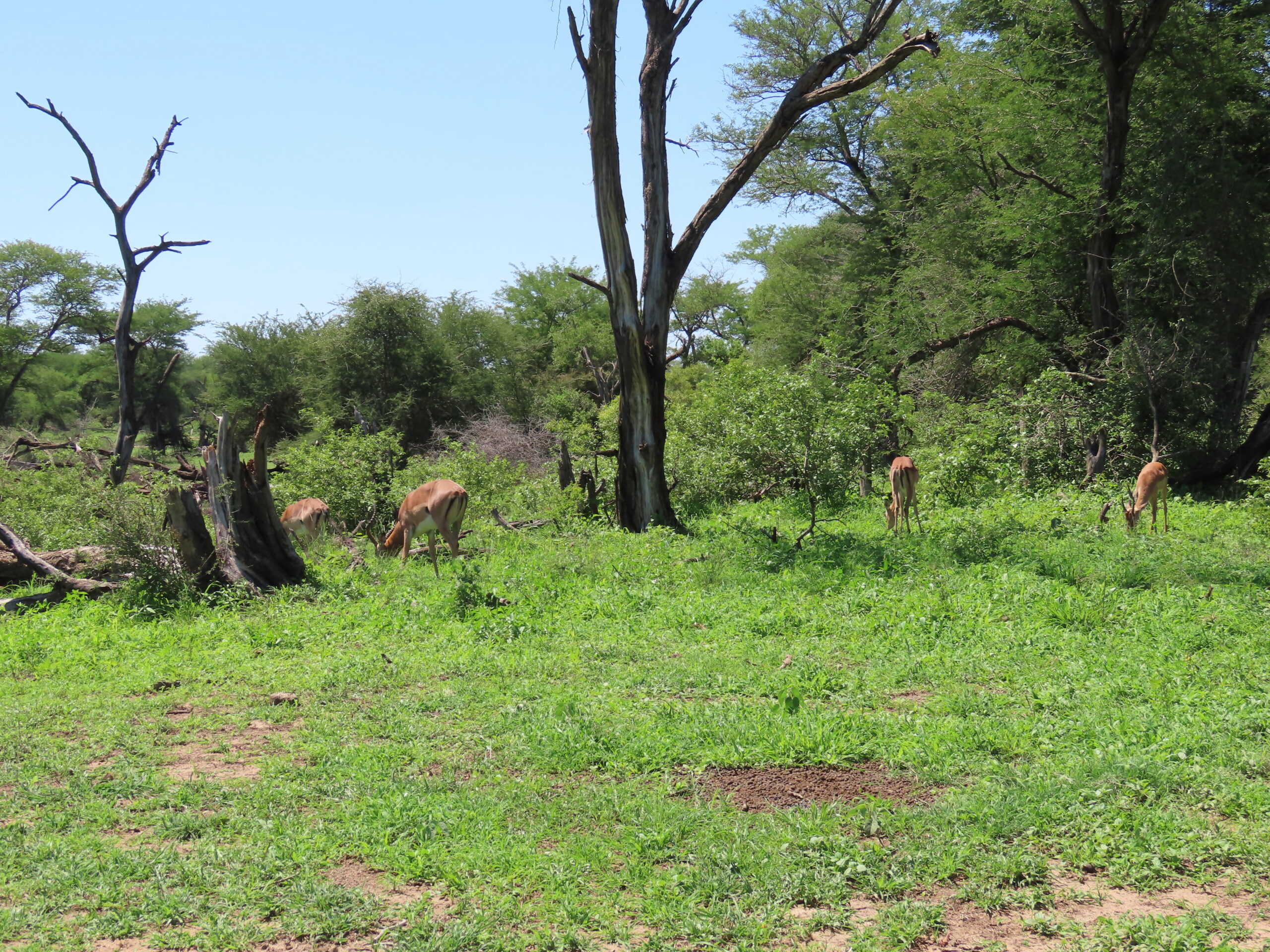 Of course, I am in charge of Little's arrival each day since I get a huge kick of feeding him and his buddy, Narrow,  who've been arriving together each afternoon. It's nice to see Little has made Narrow his friend once again.
Although Zef and Vusi clean the house five days a week, a certain amount of housekeeping is required. Sure, we could leave dishes in the sink and tidying up for them, but we don't. We clean up after ourselves, never leave dishes in the sink and pick up and fold our towels after use. They'd willingly do our laundry, but we prefer to do it ourselves to ensure our clothes last longer by avoiding using a clothes dryer.
Our day-to-day responsibilities are limited. But, this morning, I spent two hours in the kitchen after showering and dressing for the day. It's so hot. We decided a  few cold salads would be ideal for the next few days, so I made a big batch of chicken, tuna, and mixed salad for dinner.
All three salads were in the fridge cooling for tonight's dinner two hours later. I had to cook the chicken, cut it into bite-size pieces, cook, cool, peel, dice two dozen eggs, chop red onions, white onions, celery,  and make the dressing. All that's left is to make Tom's rice and toss the green salad at dinnertime. But, just like that, two hours drifted away.
Now, I am at 11:00 am just now getting started on today's post, sitting straight up on the bed with the fan blowing on me. We dislike using the aircon during the day, but lately, when Tom takes a nap around 2:00 pm, 1400 hrs, we turn it on to cool us off a bit. It's a welcome relief.
So what could we possibly be procrastinating about right now? A few things which include:
Jess: I am getting started on the SEO posts I have been putting off since I finished the corrections a month ago.
Tom: Conduct research on what we'll do for our upcoming visa extensions on January 24, 2022.
Both: Move our previously booked flight to the US by December 31 to ensure we get a full refund once we decide when to fly to the US for the upcoming cruise in April. (Delta Airlines is offering free flight changes up until that date. Plus, before month's end, we'll know if our next cruise is sailing and the flight plans we'll need to make for that sailing out of Fort Lauderdale, Florida, on April 8, 2022).
Jess: Make a new spreadsheet for 2022 expenses

Hippos mulling around in the dam.
These tasks are not only time-sensitive but require a reasonable amount of time and effort. We know we'll get them all done in time, as we always do. But right now, today, we don't feel like doing any of this. Instead, we stay fairly low-key during these hot and humid days in the afternoons. We realize it's not going to cool down as summer approaches, but perhaps there will be a few cooler days to get us motivated.
May you have a cool and comfortable day!
Photo from one year ago today, December 6, 2020:
This photo was posted one year ago in lockown in a hotel In Mumbai, India, on day #258. In 2018, when Little didn't get my attention when he walked up the steps to the veranda, he knocked over this chair—determined Little, trying to get my attention. It worked! For more photos, please click here.