A cultural day in Bali during a ritual buffalo race, proved to be a fascinating experience.
Note: To all of our readers visiting our site via a smartphone, please click the "View web version" tab under the word, "Home" at the bottom of the page to access the web version enabling you to access all of our archives on the right side of the page. We'll be updating our site in a few months, making these extra steps unnecessary. Thank you.
For those who may have missed the post with SW News Media's article on our story, please click here.


As I write here now, India's Prime Minister Modi is speaking in Hindi to the people of his country explaining that the nationwide lockdown will continue until May 3, 2020, 19 days from today.
A gorgeous sunset in Kauai, Hawaii from the veranda of our condo in Princeville. For more photos from that date five years ago please click here.
This decision is not surprising when, as of today, there are 10,453 cases with 358 deaths. With a country of 1.3 billion people, it makes so much sense to maintain the lockdown for as long as it takes to avoid it getting out of hand, as it has in the US with its 587,155 cases with 23,644 deaths.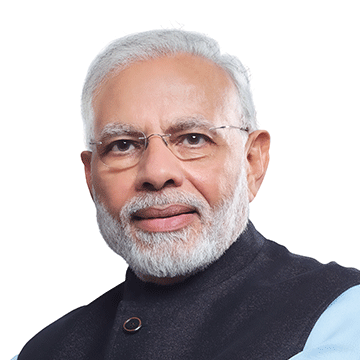 Prime Minister Modi appears to be a kind and caring leader, dedicated to the well-being and safety for his countrymen.
India will be instituting stricter guidelines for lockdown with more arrests and consequences for failure to comply. Some relaxing of restrictions may transpire on April 20th based on reviewing conditions at that time.


Prime Minister Modi is placing the responsibility on the "people" to become more diligent in following lockdown requirements to determine if relaxing of various business openings are possible.
As the sunset progresses.
In addition, there will be a focus on hotspots such as the poorest, most densely populated area of Dharavi in Mumbai, represented in the movie, Slumdog Millionaire, described here as follows from this site:
"Dharavi is a locality in Mumbai, Maharashtra, India, considered to be one of the Asia's largest slums. Dharavi has an area of just over 2.1 square
kilometres
(0.81 sq mi; 520 acres) and a population of about 700,000. With a population density of over 277,136/km2 (717,780/sq mi), Dharavi is one of the most densely populated areas in the world.
As the sun set, it dropped beyond the horizon.
The Dharavi slum was founded in 1884 during the British colonial era, and grew in part because of an expulsion of factories and residents from the peninsular city centre by the colonial government, and from the migration of poor rural Indians into urban Mumbai. For this reason, Dharavi is currently a highly multi-religious, multi-ethnic, and diverse settlement.
Dharavi has an active informal economy in which numerous household enterprises employ many of the slum residents—leather, textiles and pottery products are among the goods made inside Dharavi. The total annual turnover has been estimated at over US$1 billion.
From the overlook across the street from our condo in Princeville. We've loved the area!
Dharavi has suffered from many epidemics and other disasters, as including a widespread plague in 1896 which killed over half of the population of Mumbai. Though large sums of money have been borrowed by the Indian government in the guise of improving sanitation in Dharavi, none of these have materialized into any development on the ground."
There was no mention of opening the airports for international travel. The reality that remains in our minds is, unless international flights can enter India, no outgoing international flights are going to be available.
The airlines aren't going to fly empty planes into the country in order to fly passengers out. Our wait is indefinite as we'd expected it would be for quite some time to come.
Cloudy day mountain view.
Tomorrow, more information will be posted with greater detail on the restrictions as mentioned above and again on April 20th. We don't expect any of these changes to have any impact on us.


We remain in place, with prayers and loving concern for my sister's ongoing dilemma and poor health and now our daughter-in-law's cancer surgery at the Mayo Clinic in Minnesota where no family can be with her at the hospital.
Another cloudy day mountain view.
These are tough and heart-wrenching times, not only for those with COVID-19 but also for others facing hospitalization and isolation from loved ones during time of illness.
Today is an Indian holiday. "
Ambedkar Jayanti or Bhim Jayanti is an annual festival observed on 14 April to commemorate the memory of B. R. Ambedkar. It marks Babasaheb Dr. B.R. Ambedkar's birthday who was born on 14 April 1891. Since 2015 it has been observed as an official public holiday throughout India." No public celebrations will take place today.
The uniformity of this flower made it worthy of a photo.
May our Indian friends and hotel staff member experience the celebrations in their hearts and in their homes with only their household family members with hope, blessings and safety.
______________________________________
Photo from one year ago today, April 14, 2019:
We love this kudu photo after she'd stuck her head in the fresh bales of Lucerne we'd had delivered from Daisy"s Den. We call this lovely female, "Cupid" based upon the heart shaped marking on her neck. Cute! For more photos, please click here.