Can a single blog post fully appreciate a person's life and lifestyle? It's not an easy task, but today, a  week since a dear friend, husband, father, and brother Jeff Blanchard passed away while staying at our holiday home in Marloth Park, we're making every effort to fully appreciate and revere the life of this fine man, whom we've known for 30 years.
Jeff had a dream to visit Africa to see the wildlife he'd only imagined for a lifetime. Knowing his final days were on the imminent horizon, he knew time wasn't on his side to postpone it another day. When they decided to come to South Africa to fulfill their dream, we offered them to stay with us with the utmost enthusiasm.
Having the opportunity to share this magical place with our dear friends and their adult daughter Lindsey was indeed a gift for us. We were anxious for their arrival on September 17, and when they arrived, our hearts filled with joy to share this special time with Jeff, Connie, and Lindsey.
It was evident this awful disease seriously struck Jeff, but he was alert and fully capable of enjoying the adventure before him. Arriving on Saturday, with holidaymakers in the park, the steady stream of wildlife was hindered, as always. But, we'd arranged for two deliveries of lucerne from Daisy's Den for both Monday and Thursday, hoping to attract more animals for Jeff to see.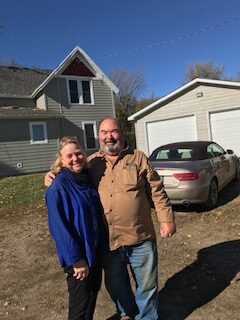 On Tuesday, the five of us headed to self-drive in Kruger National Park, during which we sighted countless wildlife. We could see the joy on Jeff's face each time we witnessed another species. We never saw lions, but we saw cheetahs, an exciting sighting in the cat family. We'd planned to return to Kruger several more times during their two-week stay, but Jeff passed away early Wednesday morning, September 21, before we had a chance to do so. We were all grateful he'd had a chance to see as much as he did.
As for Jeff's life, we share the following;
Jeff spent most of his youth in Howard, South Dakota, a small farming community. He and Connie met in the town during their school years. They first interacted as cast members in a  school play, Twelve Angry Jurors, in 1969.
In 1972, Connie and Jeff married in Howard at her home church. Recently,  they celebrated their 50th wedding anniversary on August 12, 2022.
Connie and Jeff attended college in separate cities in South Dakota but were able to build their relationship since Jeff commuted daily. Immediately after marriage, they both began working in a group home for autistic children, where they worked for a year.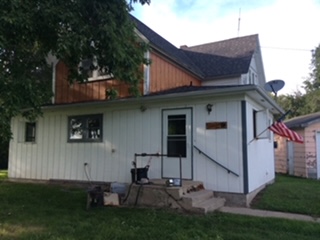 Later, Jeff got a position on KELO TV as a writer in Sioux Falls, South Dakota, where he worked until 1988. In 1992, they moved to Minnesota, where Jeff worked in data security as a technical writer until 2018 and retired at 66. Connie's career revolved around sales, marketing, and information technology consulting. In 2010 she turned a hobby into a career and became a professional caterer and chef.
Jeff possessed a fantastic sense of humor and was quick-witted with delightful, non-offensive sarcasm. He was a man that chose family and adventure over a focus on career aspirations. As an avid outdoorsman, he loved to hunt and fish, which kept him away about three months of the year, but Connie busied herself with work, family, and occasional travel.
Jeff loved Alaska and took every opportunity to visit the US state that attracted the most passionate outdoorsmen. He relished in the Great Frontier and challenging drives on the Alcan Highway.
Connie's family were farmers and owned an old farmhouse in Howard, and over the past ten years, Jeff enjoyed spending as much time as possible at the farm to hunt and work on maintaining the farm. No other family members lived in the house over these past years.
Connie and Jeff had two children, David, born in 1984, and Lindsey, born in 1990, with whom he had a close and loving relationship centered on mutual interests, including sailing, water sports, horseback riding, and outdoor activities. They eventually purchased a lovely home in Deephaven, Minnesota, in 1995 on the gorgeous, highly revered Lake Minnetonka. They've lived in that home and treasured all the social and boating opportunities lake living in Minnesota offered, including sailing and motorboating. The views from their veranda provided a peaceful and calming environment which we enjoyed with them on many occasions.
Jeff was close to his dad, David, who lived with Connie and Jeff part-time from 1998 until 2018. (His mother, Kathleen,  passed away on February 14, 1997). He leaves behind one sister, Holly, who is in the process of moving to Florida. Jeff also enjoyed close relationships with many longtime friends, including Greg and Matt.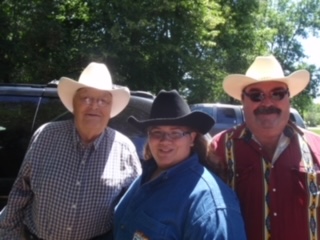 In 2018, Jeff was diagnosed with Parkinson's Disease. Still, after about two years, they visited the Mayo Clinic in Rochester, Minnesota, where he was further diagnosed with MSA, Multiple System Atrophy, described on the Mayo Clinic's website as follows:
"Multiple system atrophy (MSA) is a rare, degenerative neurological disorder affecting your body's involuntary (autonomic) functions, including blood pressure and motor control.
MSA was formerly called Shy-Drager syndrome, olivopontocerebellar atrophy, or striatonigral degeneration. MSA shares many symptoms with Parkinson's disease, such as slow movement, rigid muscles, and poor balance.
Treatment includes medications and lifestyle changes to help manage symptoms, but no cure exists. The condition progresses gradually and eventually leads to death."
And now, the grief is palpable as Connie and Lindsey spend their remaining days with us in Marloth Park, South Africa, where the wild animals still come to visit, reminding all of us of the reasons Jeff wanted to visit Africa and how much he may have missed after he left this world only a week ago today.
We'll send Connie and Lindsey back home to the US with compassion and love in our hearts and this special memory ever-present in our minds. May they find comfort in giving this precious gift to the man they so dearly loved and cared for…the gift of the fulfillment of a dream…one that we call "experiencing Heaven on earth" in this magical place.
Photo from one year ago today, September 28, 2021: