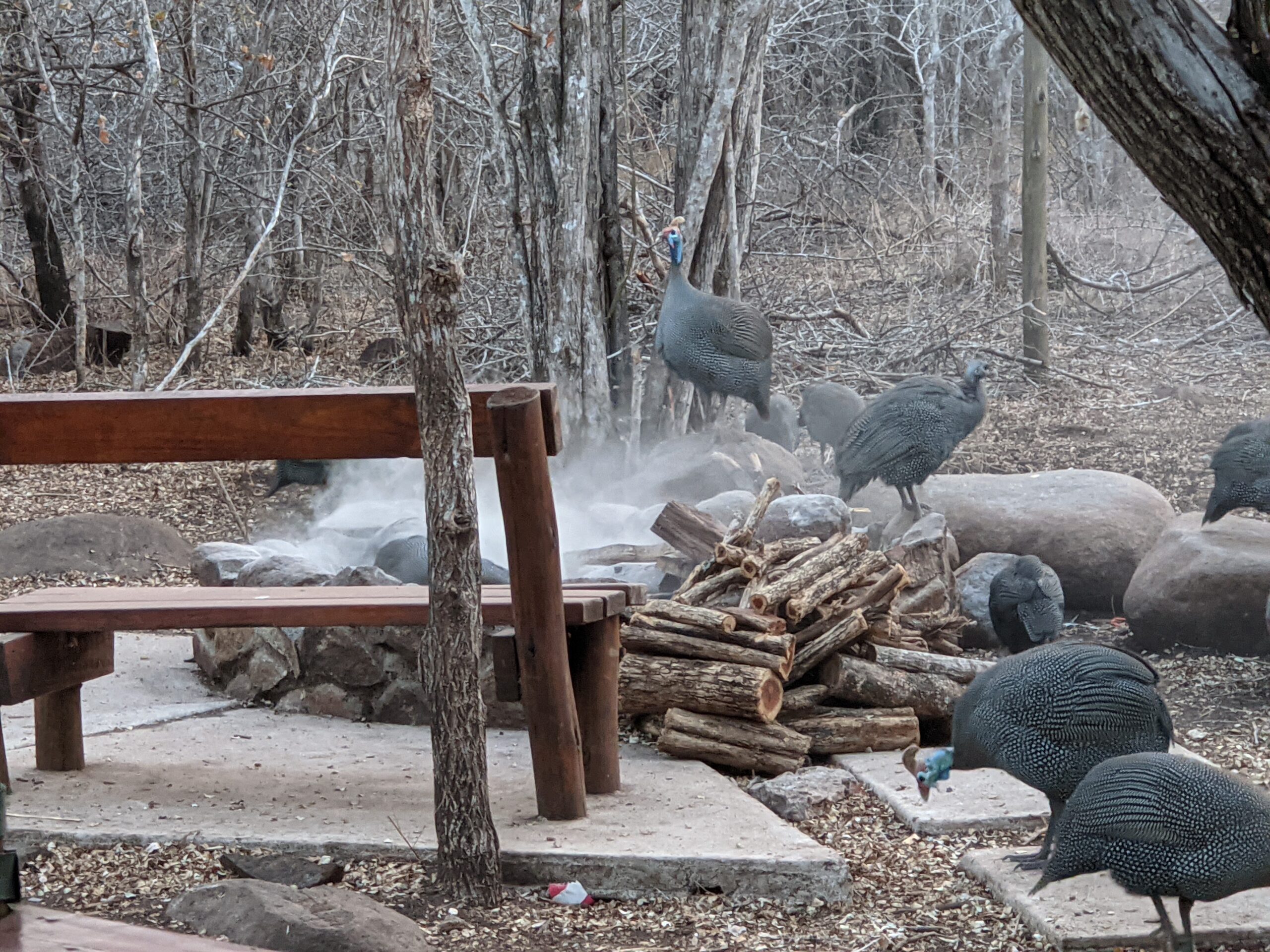 Whew! We sure have had a few challenging weeks. Tomorrow, Saturday, it will be two weeks since we flew out of Las Vegas, Nevada, to begin the return flights to South Africa. We suffered from exhaustion due to the nine-hour time difference during the travel days and days after that until we developed a regular sleeping routine.
Then, we both got sick with the awful flu that's been prevalent in the area, which wasn't Covid-19 after my negative test results came in last night and, Tom has two teeth pulled that had become severely infected during the travel days. The only social engagement we both felt well enough to attend was when Tom's flu symptoms had ended and before mine began. Last Friday night was spent at Jabula celebrating Gerhard's birthday.
On Saturday morning, I awoke to feel awful, knowing my "turn" had arrived. The remainder of the week was almost a blur while I spent most of each day and evening in the bedroom, napping off and on in between feeble attempts at doing the posts.
Now that I know I don't have breakthrough Covid, we'll go to Jabula for our usual Friday night's dinner tonight. It will feel good to get out and outside my head. Also, after the dreadful painstaking process of filing the claim for our lost (and later found) bags with United Airlines, I can relax for the next few weeks.
In the interim, we need to decide if we will file for a visa extension or go somewhere when our visas expire at the end of October. If we do decide to file, we must begin the painstaking by the end of this month. Doing so requires that we start the process no more and no less than 60 days before the current visa expires.
If we opt for a new trip, as opposed to an extension, we have to wait to decide where we'll be able to go, closer to the end of October. With Covid ramping up in many countries, restrictions may prevent us from visiting many African countries. At this point, we aren't interested in any long flights.
This is a holiday weekend in South Africa, National Women's Day. Most holiday rentals are filled, and business is booming in the park.
"On August 9, 2021, we get to celebrate National Women's Day. This South African holiday is celebrated every year on a weekday. Women have had a long history of oppression, but every fight gets us one step closer to freedom and equality.
WHEN IS NATIONAL WOMEN'S DAY 2021?
Resilient, patient, loving, and strong — women run the world and get their day on National Women's Day in South Africa on August 9.
HISTORY OF NATIONAL WOMEN'S DAY
On August 9, 1956, there was a staged march on the Union Buildings of Pretoria. Over 20,000 women of all races attended the march to protest against the amendments to the Urban Areas Act of 1950. This law required all South Africans defined as "black" to carry an internal passport to maintain segregation, control urbanization, and manage migrant labor during the apartheid.
The protest was led by Lilian Ngoyi, Helen Joseph, Rahima Moosa, and Sophia Williams. The women left 14,000 petitions at the office doors of the prime minister. 100,000 signatures were left outside the prime minister's door, as well as a thirty-minute silent protest. After the silent protest, songs were sung to honor the event, to make sure their voices were heard. The music they sang was explicitly composed for the event, titled "Wathint'Abafazi Wathint'imbokodo," which translates to "Now you have touched the women, you have struck a rock."
It was a peaceful protest, but it made a difference; we have National Women's Day because of it. The day wasn't made a holiday until 1995. The day brings attention to the issues African women faced then and still face today, including domestic violence, workplace sexual harassment, unequal pay, girls not being allowed to go to school, and no-help parenting. In 1994, women had very low representation within Parliament, with just nearly 2.7%. Women within the national assembly were at 27.7%. After creating this public holiday, the numbers nearly doubled, with women now having 48% representation throughout the country's government.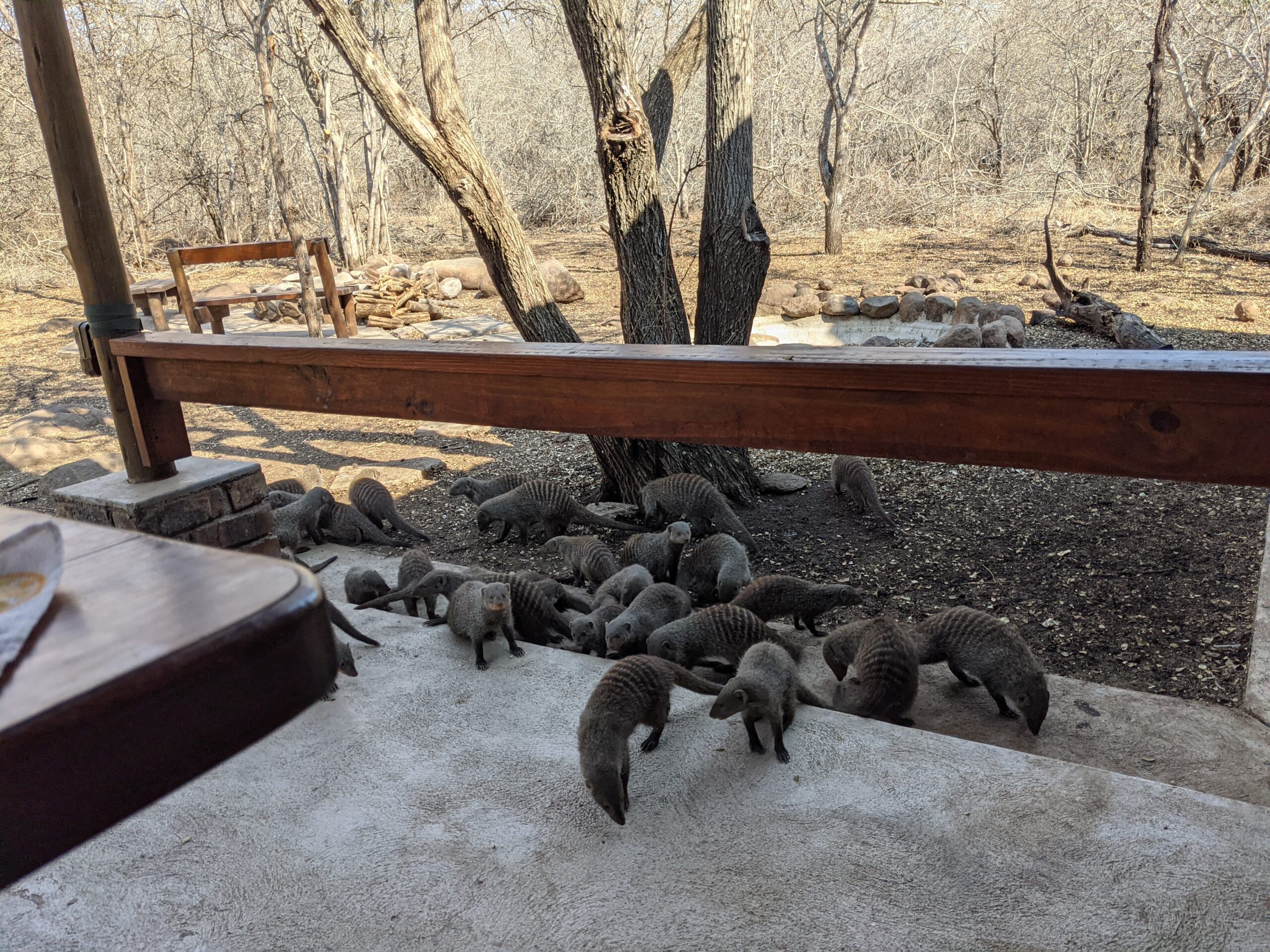 NATIONAL WOMEN'S DAY TRADITIONS
Traditions on National Women's Day are to celebrate women in every aspect of life. In their day-to-day lives, women juggle so many commitments and responsibilities, deal with so much, and look fantastic while getting everything done, too! The ladies go easy with chores at home and get a day off from cooking, cleaning, and making sure everything is immaculate. At work, the contributions of women are recognized, and mini-celebrations are hosted by office teams. Inspiring women with success stories are in the spotlight to set an example for other women to follow.
On the social side, women party it up and head out to celebrate womanhood. Special deals are available for ladies at restaurants, cafes, and some stores even have sales. Female activists also utilize the day to promote gender equality and advance women's rights.
NATIONAL WOMEN'S DAY BY THE NUMBERS
29.7 million – the number of females in South Africa as of 2019.
46% – the percentage of South African women MPs in 2019.
50% – the rate of South African women in the cabinet in 2019.
0% – the percentage of women as presidents of South Africa.
40 billion – the number of hours spent by women in sub-Saharan Africa collecting water.
⅔ – of the world's 796 million illiterate people are women.
1 in 3 – women around the world experience violence.
2.7 billion – the number of women who don't have the same work opportunities as men.
82 million – the number of women worldwide who don't have any legal protections against workplace discrimination.
650 million – the number of women who are married before the age of 18 across the world."
We extend our best wishes to all women of South Africa on this memorable holiday for equality, fulfillment, and purpose.
Have a fantastic weekend!
Photo from one year ago today, August 6, 2020:
We posted this photo one year ago while in lockdown in Mumbai, India, on day #136. These costumes were made centuries ago in preparation for Mardi Gras in Mexico, as seen from the  Musee de Quai Branly in Paris on today's date in 2014.  For more, please click here.