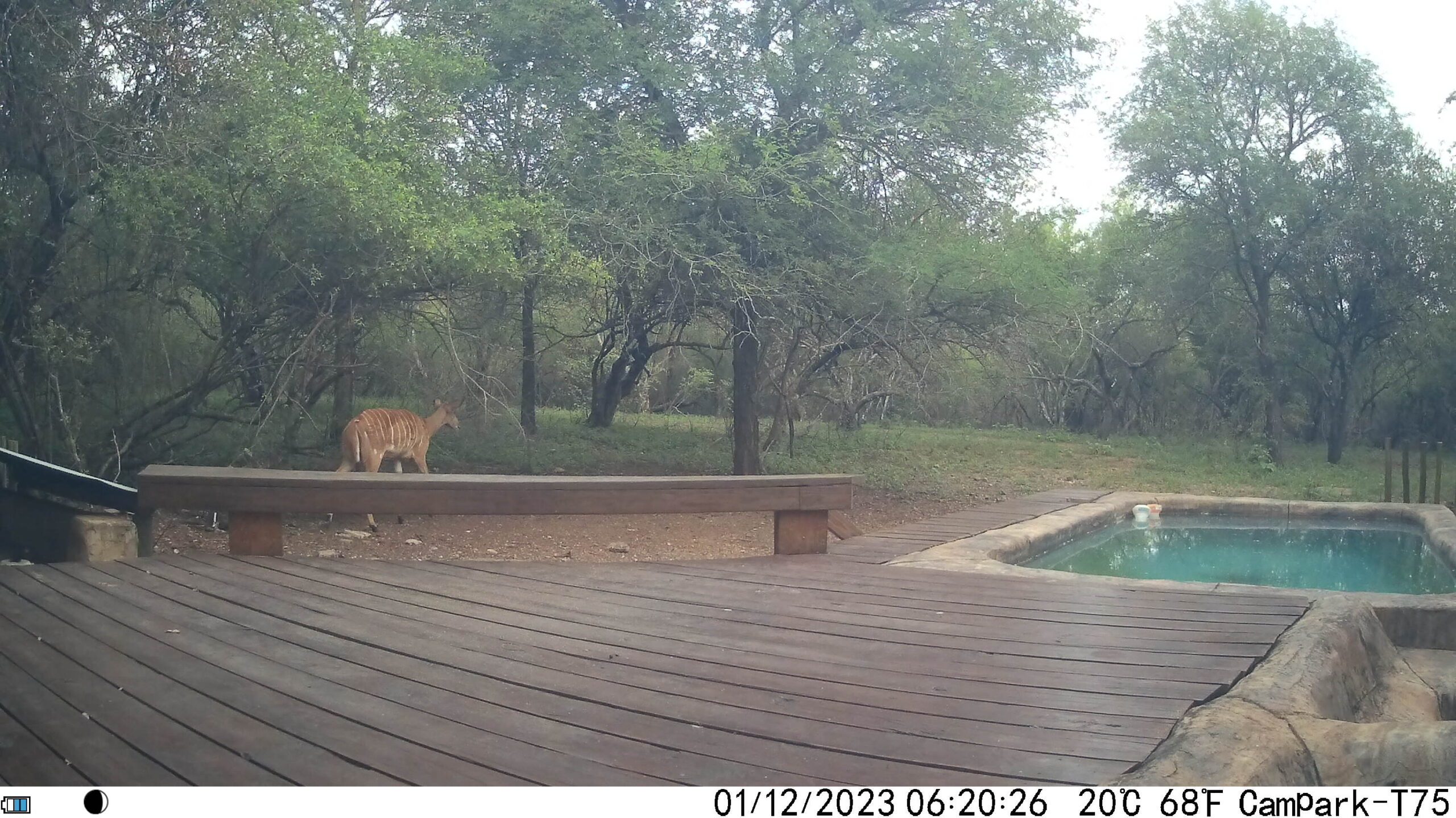 Over the past few days, we did a few trial runs using Zoom for our upcoming appearance on KSTP TV, which was scheduled for January 19. Unfortunately, we could not get the app to produce a clear video and audio from the bush in South Africa. As an alternative, we are now scheduled to appear at the KSTP studio for a live broadcast on September 22, 2023, at 9:00 am.
We'll return to the US after two cruises, one from the west coast of Norway and the other from  Iceland, Greenland, and Canada, ending in Boston. We'll stay in Boston for a few days to visit my cousin Phyllis, and then off on a long-overdue trip to Nevada to see son Richard and renew our driver's licenses. After that, we'll head to Minneapolis to see family and do the TV show.
After doing the Garage Logic Podcast (found here) in Minneapolis on May 7, 2022, to such a heartwarming response from our readers throughout the world and countless numbers of their listeners, we're happy to do another media event. We figured since the Zoom app didn't work well enough for us to appear on US TV from South Africa, an appearance in the studio would be more satisfying for viewers. The station is excited to have us appear, making this an extraordinary experience for us.
On many occasions we've mentioned we don't care to do media events, but after the fun, we had on Garage Logic, we changed our minds. That's not to say we'll be writing a book and doing the "book signing" tour, but it is an excellent way to increase our worldwide readership and allow our readers to see us "in person."
Many have asked us why we don't write a book, and the answer is simple. After writing 3791 posts over the past ten-plus years, we don't feel like taking the time required to write, publish and promote a book. After all, our experiences are revealed in this vast number of posts. Consolidating it into a book would be a laborious undertaking, which we don't have the time or motivation to do.
As it stands, we spend no less than half of each day searching for and handling photos, putting each day's post together to upload on our site. If I start after breakfast and a bit of food prep, I usually don't get the post uploaded and proofread until 1:00 or 2:00 pm, leaving little time for other activities.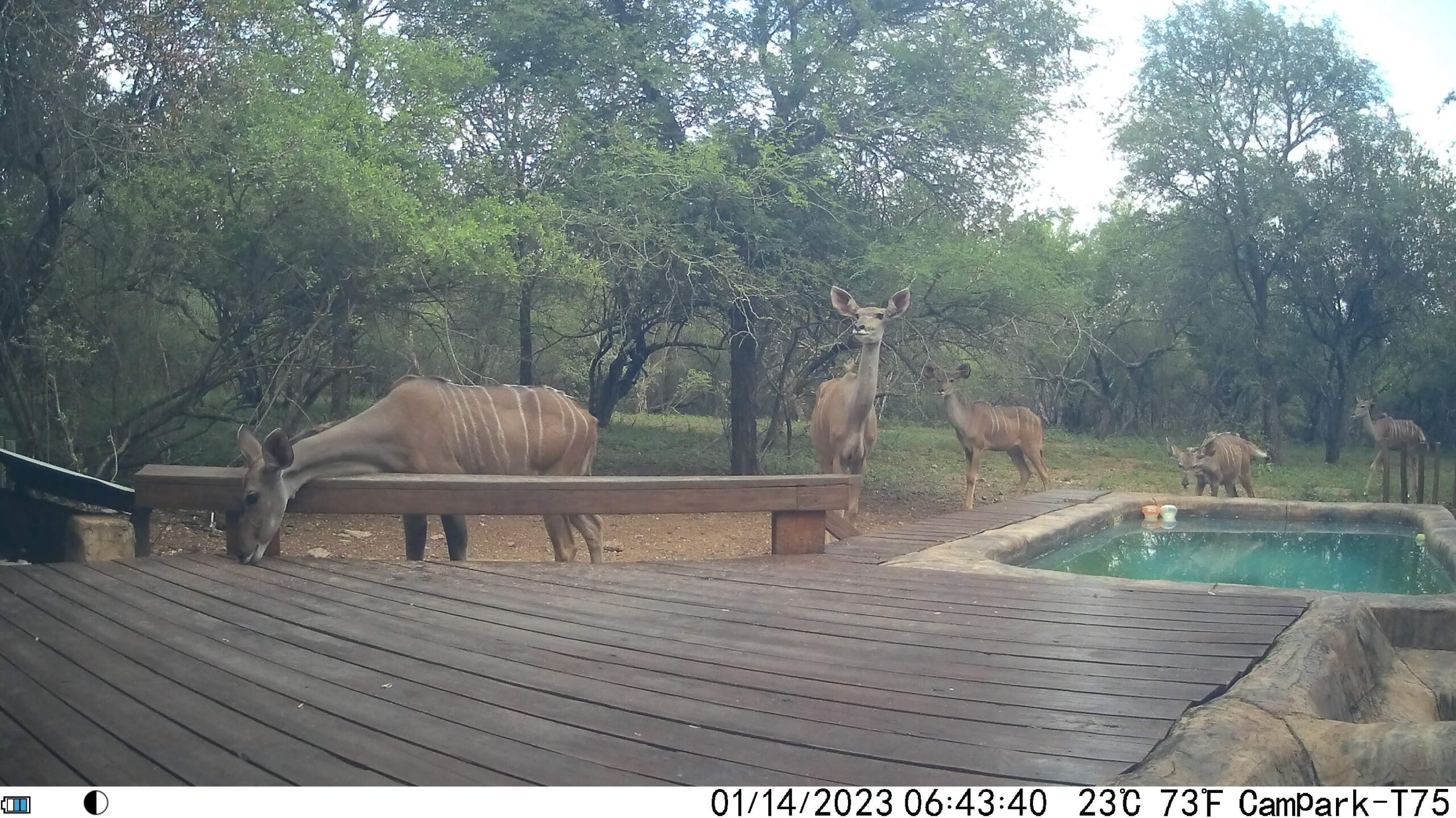 As much as we enjoy doing the daily posts, if we were to write a book, we'd probably have to stop posting daily, instead spending half of the day on the book. That defeats the purpose of what we enjoy the most, living our lives to the fullest and sharing it all with YOU!
Our photo ops have been limited since the animals began returning after the long holiday season. Most have been showing up in the early morning hours, and lately, I have been sleeping in a little later than usual after the many months of long-haul Covid symptoms (now gone) and in the past week, the awful bee sting on my left arm which as greatly improved but is still red and itchy. It should be gone in a few days.
Last night, with Jabula closed for eight days, and we headed to Bos Restaurant for dinner. The food was good (but not as good as Jabula), and we were back home by 7:30 pm, 1930 hrs, to more load shedding. We had a nice time at the bar chatting with a few locals and then enjoyed dinner at a table for two. We streamed a few episodes of The Crown, Season 5, which were quite entertaining.
Tonight, Tom will hook up the second-floor inverter to our bedroom so we can use the fan and the WiFi. There was a 4½ hour load-shedding stint during the night, and for some odd reason, the inverter hadn't recharged, and neither the fan nor the WiFi was working. It was sweltering in the bedroom without the fan, and I didn't get much sleep. I often stream a TV series on my phone if I can't sleep at night, but this isn't possible without WiFi. It was another long night.
This morning Louise, aware we were having trouble with the inverter, wrote to explain that they purchased a more powerful one for us. On Monday, the electrician is coming to begin wiring the house. Once fully installed by the end of this month, we'll be able to run the entire house on the new system, including the two refrigerators and chest freezer, with limited use of the aircon in the bedroom. The big fan is usually sufficient to keep us comfortable. We couldn't be more thrilled with this news. It will change everything for us.
We'll head to Giraffe for dinner, where we often see more people we know. No doubt we have another pleasant evening out to dinner in the bush.
Be well.
Photo from one year ago today, January 14, 2022: