Gosh, we're receiving lots of email messages and comments regarding residents of The Villages who may want to get together during the three months we'll be renting a holiday home in the Barrineau Neighborhood, from April 30 to July 29. We're hoping many of our readers in the area will also contact us for social events, including happy hour get-togethers, lunches, and dinners out and hosting at our place.
If you know of anyone living in The Villages in Florida that may want to meet, contact us via either of our email addresses listed under our banner on our home page. How exciting that will be! Based on the comments we're getting so far, we expect to be very busy.
But you never know. Sometimes, people are shy and hesitate to make new friends, especially those who are content with their current circle of friends, and also hesitate to make friends with "transient types" such as us. It's similar to making friends on cruise ships, which we've done many times, and many of those beautiful relationships continue today. We are grateful for all the friendships we've made along the way.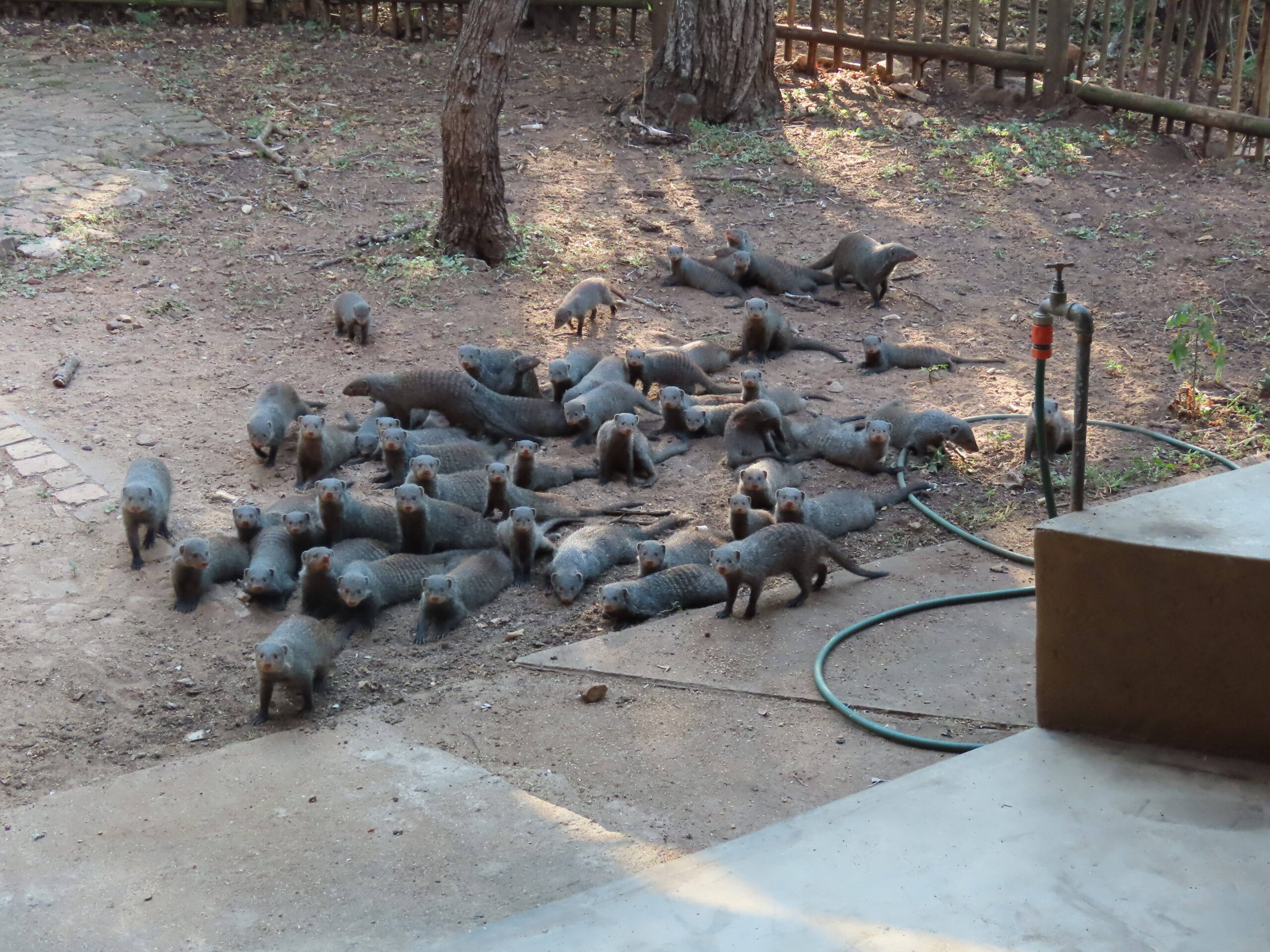 Perhaps, our expectations are too high after living here, on and off, over the past 2½ years. Residents of Marloth Park are extremely friendly, and we've even cultivated friendly get-togethers with other short-term visitors with whom we stay in touch via social media. It's been so easy here, easier than anywhere we visited worldwide, even easier than in our old lives in Minnesota.
As much time as we've spent in Las Vegas/Henderson, Nevada, in the past over ten years we've been residents of the state, we've yet to make any new friends, although we have a few old friends and family who live there. In the four months we spent in Bali and Costa Rica, we never made new friends, although we had a few social interactions on a few occasions.
On many occasions, we've socialized with our landlord and property managers, such as Hans and Geri in Kenya; Gina in Madeira; Sylvie and Andy in Trinity Beach, Queensland;  Mario in Fiji, Australia; Trish and Neal in New Zealand; Françoise and Egon in Bali; Fran and Terry in Penguin, Tasmania; Anne and Rob in Huon Valley, Tasmania; Bob in New South Wales, Australia; Bev and Sam, Atenas, Costa Rica (met them in Kauai in 2015 and later rented their holiday home in Costa Rica); Linda and Bill in Palermo, Buenos Aires, Argentina; Eileen in Connemara, Ireland; Lorraine and Graham in Cornwall, England; and finally Renate and John in Cornwall, England.
And, of course, the closest friendships we've made with property owners/managers have been Louise and Danie, who, after ten years of fabulous friendship, are like family to us and will remain so in our hearts forever. How lucky we have met so many lovely people along the way!
We are hopeful we will have a full and enriching social experience while we are in The Villages, Florida, hoping many of our readers will contact us to meet and share stories of our life experiences, travels, and more. Undoubtedly, we're looking forward to this new location as we continue our world journey.
Be well.
Photo from one year ago today. April 10, 2022: