Today, Father's Day is celebrated around the world in many countries. I wish I could have made this day special for Tom, but we decided not to fuss over our birthdays and holidays long ago. We don't have room in our bags for gifts, and spending money on cards and decorations makes no sense.
Usually, I make a special meal and dessert for Father's Day, but today, our friends Lea Ann and Chuck are arriving at 3:00 pm, and a few hours later, we'll be heading out for dinner to one of the town squares. Since Lea Ann is a pescatarian, returning to the Blue Fin in Brownwood Paddock Square makes sense; where we dined with Karen and Rich on Friday night and enjoyed an excellent dinner.
What is a pescatarian (for those who don't know), it is the following:
"The pescatarian diet is a vegetarian diet that includes fish or other aquatic animals. The word "pesce" means fish in Italian, so those that emphasize fish in their plant-based diets have come to be called by this term. Sometimes these healthy eaters are also called pes-co-vegetarians or pescetarians."
Pescatarians eat the following:
Pescatarians Do Eat
Whole grains and grain products
Legumes and their products, including beans, lentils, tofu, and hummus
Nuts and nut butter, peanuts, and seeds
Seeds, including hemp, chia, and flaxseeds
Dairy, including yogurt, milk, and cheese
Fruits
Vegetables
Fish and shellfish
Eggs
Nowadays, it is essential to ask what type of diet works for guests coming for a meal. They'll have dessert with us tonight when we return from the restaurant and breakfast in the morning. Depending on when they'd like to go out, I may make a cheese, vegetable, chip, and dip platter at the last minute. I have plenty of items that will suit Lea Ann's way of eating.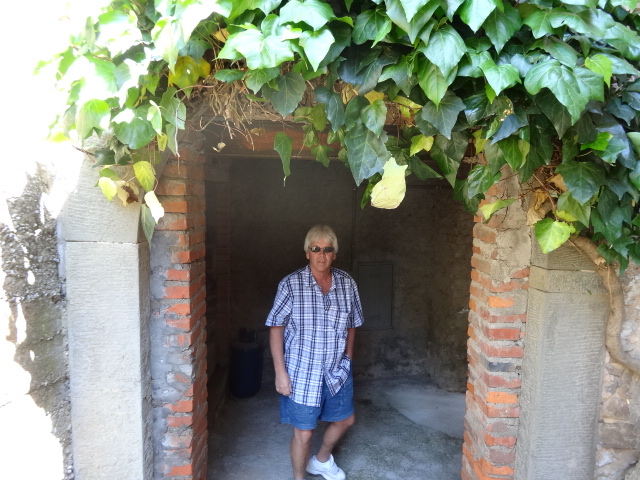 They, too, have been traveling the world extensively over the past few years, and although they have a home in Florida, they are frequently on the move. We met them on a cruise in 2017 and have stayed in touch since then. Early on, they picked our brains for world travel tips.
In no time at all, they had it all figured out. It's been fun to see their countless excellent posts and photos on Facebook and their website, found here. They'll sail on a world cruise from December 2023 to September 2024. It will be fun to follow along with them. What an adventure this will be for them!
We've often thought about doing a world cruise for many months (in their case, nine months), but both of us feel that for us, such a long cruise will detract from the enjoyment of shorter cruises which still are a novelty to us. Being on a ship for so long doesn't appeal to us, but someday I may eat my words.
Many of these world cruises sail to many locations where we already sailed, so there would be a lot of redundancy. It will be fun to hear Lea Ann and Chuck's feedback when it's over, which I am sure we will.
This morning we walked, had a lovely breakfast of mushroom, cheese, and onion omelet with bacon, and laundered our bedding. Yesterday, we did the guest room bedding and cleaned the bathroom, and everything is ready for our next round of guests.
Since we don't have a house cleaner more than once a month, each morning after breakfast, I clean the kitchen. The only issue I have with doing so is the front of the refrigerator which is stainless steel, and every little smudge or fingerprint shows. I can't stand for it to look dirty, and cleaning it without streaks is a real challenge.
The best solution I've found so far is using a stone and steel cleaner the owner has available here and spraying only a tiny amount, and then wiping gently with paper towels applying only a small amount of pressure. If I rub too hard, it streaks. Go figure. Please let me know if any of our readers know of a better solution. We've never experienced this issue.
That's it for today, folks. To all the dads, have a special day with your loved ones.
Be well.
Photos from ten years ago today, June 18, 2013: