Last night, our dear friends Karen  (and fiance  Ruch) texted us, whose wedding we are booked to attend on February 11, 2022, in Apollo Beach, Florida. We have a flight booked from South Africa to arrive in Florida on January 24, 2022.
We had planned to stay at their home, per their enthusiastic invitation, before the wedding, upon our arrival on January 24, and after the wedding, as well. The four of us have such a great time together. We've been looking forward to spending this time with them.
We rarely stay at the homes of friends when we travel. We prefer not to invade the space of friends or family members.  Also, we have our own routine that is best served when we're on our own in a holiday home or hotel. However, staying with Karen and Rich on past occasions confirmed we are ideally suited to spend time together when we stayed with them in the past.
However, last night, Karen's concerns were well-founded. Suppose we came to their home on January 24 and had contracted the Covid-19 variant Omicron while in South Africa. In that case, we could infect them and totally ruin their wedding and, also possibly infect the many guests arriving from far and wide to attend their wedding, many of whom are over 80 years old with precarious health as it is.
There's no way we'd put this kind of stress on them at this critical time in their lives. After chatting back and forth, we realized our only option is to self-quarantine from the day we arrive in Florida until the time of the wedding, of course, testing on the last few days. That would be a total of 18 days in a hotel in Florida, somewhere close to Tampa.
But, now, as we listen to the news and conduct research, our quarantine plan may prove to be a moot point. As more and more flights are canceled to travelers entering South Africa, what easily could happen by January 24 is a simple and probable fact…our flight could be canceled.
If airlines don't transport passengers from Point A to Point B and bacn, the lack of flights out of South Africa will be a natural occurrence even with borders open. We could end up in the same situation as we were in India. The only flights available for US citizens leaving South Africa could be repatriation flights, which cost thousands and thousands of dollars per passenger, many as much as ten times (or more) the typical flight fare.
A repatriation flight for these exorbitant rates didn't appeal to us when we were in lockdown in India and doesn't appeal to us now. Here, we can stay put comfortably in a house, cook our meals, be outdoors and continue to live somewhat of a normal life.
We'll know more when President Ramaphosa speaks to the nation on Sunday (tomorrow) night. Will he shut down the country as he'd done in March 2020, banning restaurants and other businesses from operating normally, banning the sale of alcohol, forbidding public or private gatherings? The holiday season is rapidly approaching. How will that be handled?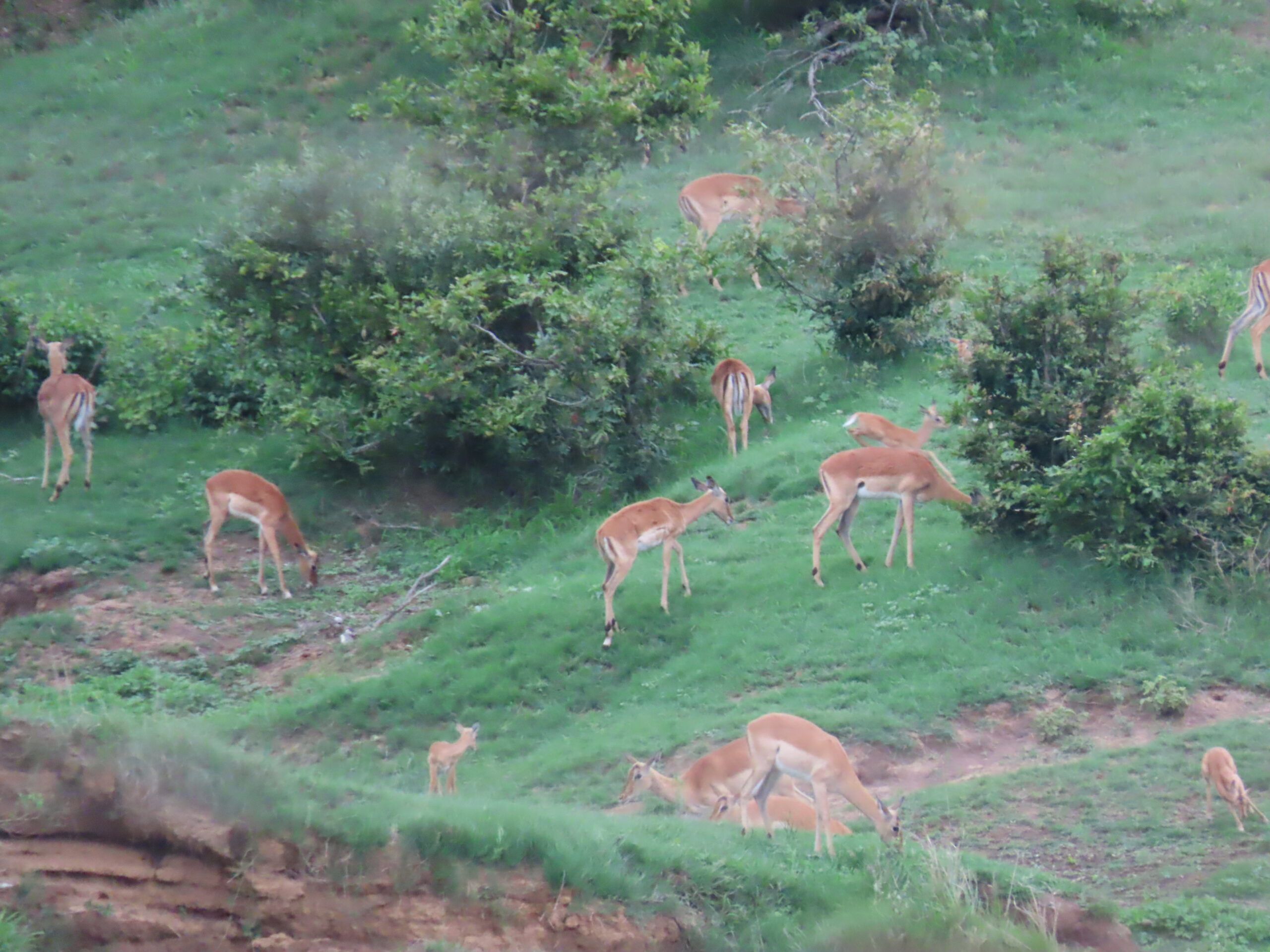 We'll know a little more after Ramaphosa's speech tomorrow but won't know the full impact until the severity of the Omicron variant is fully understood. Immunologists could take weeks/months to determine the severity of this strain, allowing politicians/leaders to make decisions about travel to and from their countries.
Pfizer has stated they need two weeks to see if they need to tweak the vaccine to work with this new stain. Hopefully, soon, we'll know. But, this won't be available to us here.
So here we are again. Uncertainty. Will the President extend visas for foreign nationals currently staying in South Africa? That in itself is a significant factor for us. But, in any case, if we can fly to the US on January 24, 2022, we'll have no choice but to quarantine upon our arrival in Florida.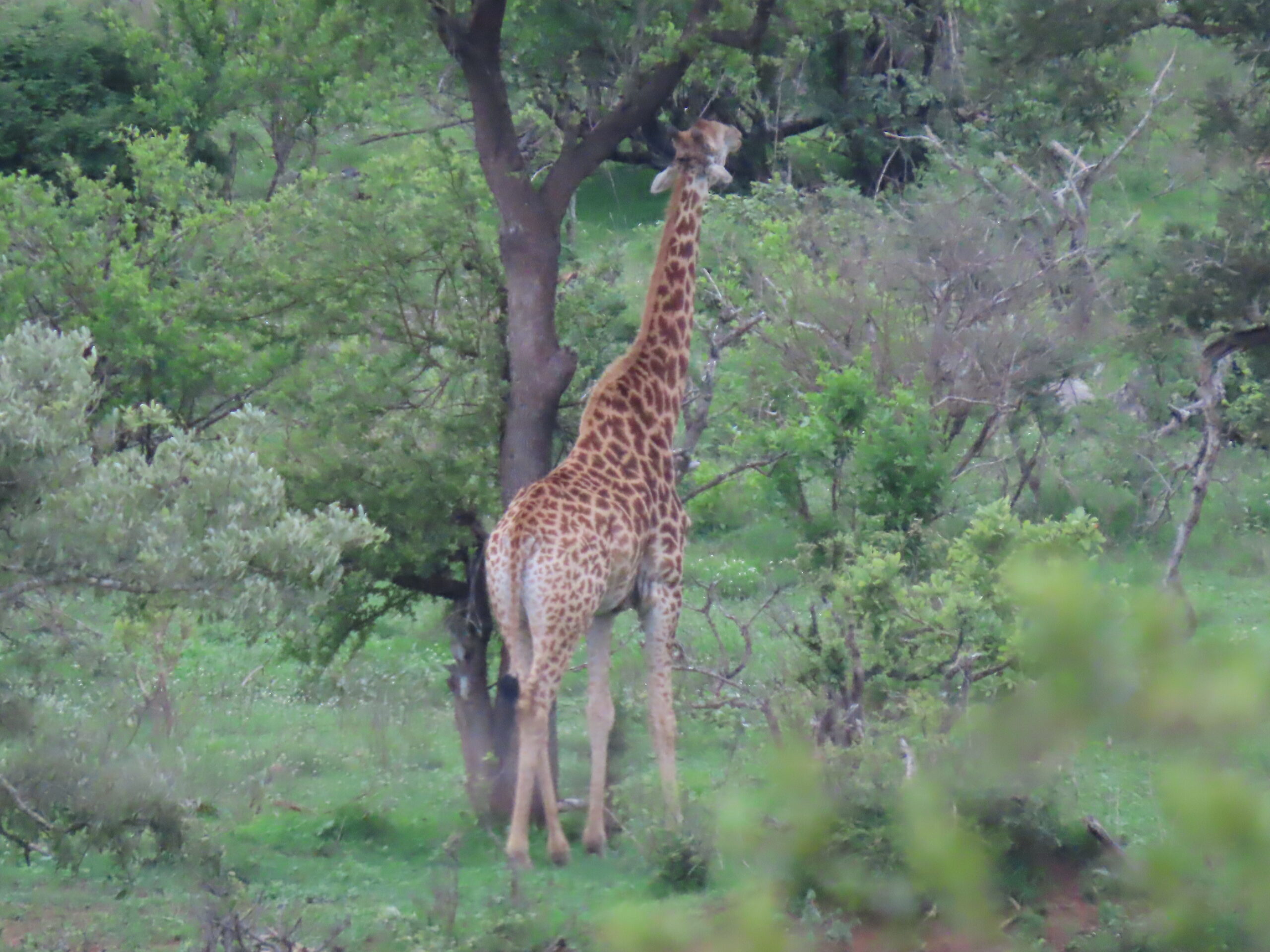 Today, to be safe, we'll book a  fully refundable hotel for the 18 nights and play it by ear from there. Undoubtedly, President Ramaphosa will speak several times over the next few months, from which we'll be able to decide the future.
This morning, like many other South African and visitors, we headed to the liquor store to stock up on wine for me and Brandy for Tom. The TOPS liquor store and the Spar market in Komatipoort, where wine is sold, were packed with shoppers.  We weren't the only ones motivated to stock up on our favorite sundowner beverages. We don't drink much quantity but didn't want to run out.  During those ten months in lockdown in the hotel in India, I never had a single glass of wine, and Tom never had a Brandy.
We'll keep you updated here as we discover more and more in the weeks to come.
Stay safe.
Photo from one year ago  today< November 27, 2020:
This photo was posted one year ago today while in lockdown in a hotel in Mumbai, India, on day #249. Note our talk scheduled at 11:15 am on the ship activities program. We did a two-day seminar on the ship on traveling the world. For more, please click here.