Who's in the garden this morning?
13 warthogs – inc. Little, Tiny, Lonely Girl, Fred and Ethel, The Imposter, Peter, Paul and Mary, and others
6 bushbucks – inc. Thick Neck, Bad Leg, Spikey, and others
10 kudus – inc. Little Daddy, Bossy, Baby Daddy, Medium Daddy
2 wildebeest – inc Broken Horn, Old Face,
2 Frank and The Misses
Note: Included above is our video mentioned in yesterday's post. As it turned out, only a few minutes after making this video, two more bushbucks appeared for a total of 10. What a fantastic start to a chilly morning in the bush!
At the beginning of our world travels in 2012, when we first started booking holiday homes, flights, and rental cars, the process was very different than it is now. At times, it was slow and cumbersome with inconsistent methods, including sketchy confirmations when we were done booking.
It's a whole new world now. Websites are working more efficiently, and the booking process is easier than ever in the past. That's not to say we don't encounter problems. We do. But they are minimal and often quickly resolved,
Over the past three days, we've been busy planning and booking the following for our trip to the US, leaving in a mere three weeks from today.
June 29, 2021 – Flight from Nelspruit/Mpumalanga/Kruger to Johannesburg, South Africa
June 29, 2021 – Hotel in Johannesburg (awaiting next day's flight)
June 30, 2021 – Flight from Johannesburg to Minneapolis, Minnesota, US
July 1, 2021 – Rental car upon arrival in Minnesota
July 1, 2021 – Hotel in Eden Prairie, Minnesota
July 16, 2021 –  Drive to Milwaukee, Wisconsin – Hotel yet to be booked
July 18, 2021 – Return Drive from Milwaukee to Minneapolis, Minnesota, for an upcoming flight
July 18, 2021 – Flight to Las Vegas, McCarran Airport
July 18, 2021 – Hotel at Green Valley Ranch, Henderson, Nevada
July 24, 2021 – Flight from Las Vegas to Johannesburg, South Africa
July 26, 2021 – Flight from Johannesburg to Nelspruit/Mpumalanga/Kruger
July 26, 2021 – Return Drive to Marloth Park, arriving late afternoon

More elephant photos from our visit to the Crocodile River.
As mentioned above, we've found that booking all of these flights, cars and venues are considerably easier than they were in the past. In some cases, the payment process may require a few steps to verify the use of a credit card which we don't mind. Our credit card numbers have been stolen on several occasions, demanding that we find a way to receive a new card, which is tricky in some locations.
For most of our travels, we've used either of two credit cards, one of Tom's and one of mine, that both accumulate tons of points for travel, which we often use to pay down a new balance, rather than specify it for a particular event. So for us, it's the best way to take advantage of accrued points.
After our extended stay in the hotel in India, using Hotels.com on our site, we accumulated many credits we're using for the hotels in the US. Every ten nights that we stayed in that hotel which we booked through Hotels.com, we earned one free night, which is limited to the average dollar amount spent for previous hotel rooms. Because the hotel in Mumbai averaged around US $100, ZAR 1359 per night, our credits are limited based on the high cost of hotels in the US.
After totaling all of our expenses, including still paying rent for this house in Marloth Park, we'll easily spend US $10,000, ZAR 135942, for the 28 days, averaging US $357, ZAR 4853, per day. Of course, we will be keeping track of all of our expenses and include them here at the end of our stay.
Meals will be a considerable expense during the trip. Fortunately, our hotel in Minnesota has a kitchen. That's not to say I will be cooking all of our meals. Breakfast is included in the hotel. But, I can easily see us heading to Costco to purchase a few dinners from time to time.
In Las Vegas/Henderson, we'll be staying at the fabulous Green Valley Ranch Hotel, Spa, and Casino, where breakfast is not included. With numerous restaurants within walking distance, we will indeed have trouble finding a good spot for breakfast. Most likely, we'll be dining out most nights with Richard and friends. It will all work out.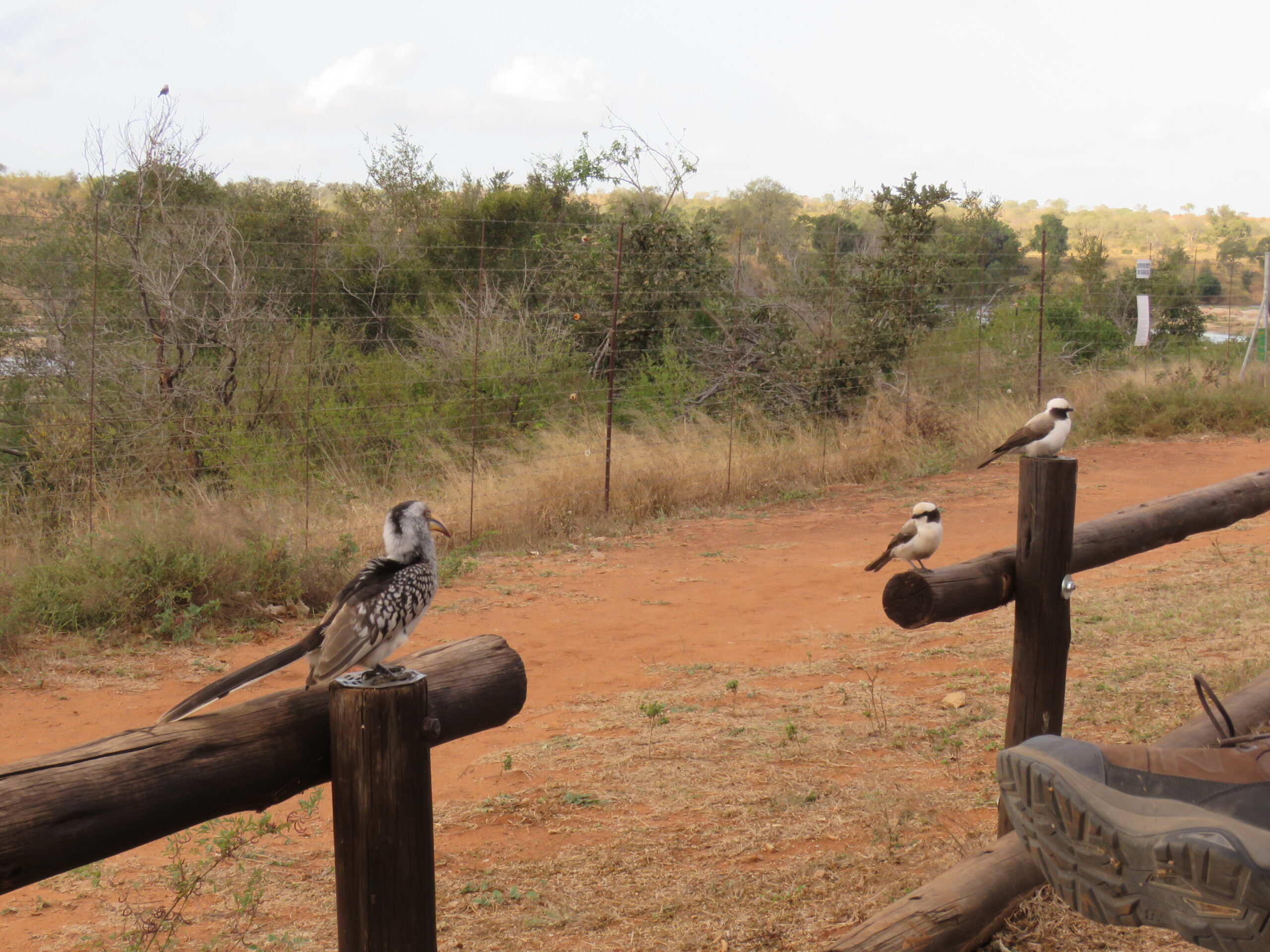 As for today, we're staying put. There is an endless stream of wildlife to entertain us. We're making a big pot of slow-cooked short ribs for dinner. And, after the past few days, busy booking for the trip, I need to spend some serious time getting caught up doing post corrections. Unfortunately, I doubt I will have time to do edits while we're in the US, so I'd like to double up until we depart or the next three weeks.
We hope you have a fantastic day!
P.S. I have been inside trying to stay warm for the past hour, with the door closed. In the bedroom, I opened the bedroom door to check out the garden's action and found Frank wandering around inside the house. LMAO!!! Frank, what a guy!
Photo from one year ago today, June 8, 2020:
While on a walk in the neighborhood in Sumbersari, Bali, in 2016, we spotted this friendly neighbor (she spoke no English) making bowls as shown that are used for offerings at the Hindu temples. For more photos, please click here.