We're rushing this morning, hoping to get as much of this post done before we leave for Malalane to Dr. Singh's office for my dental appointment, All went well, and I didn't have to have the tooth pulled after all. I am thrilled, to say the least.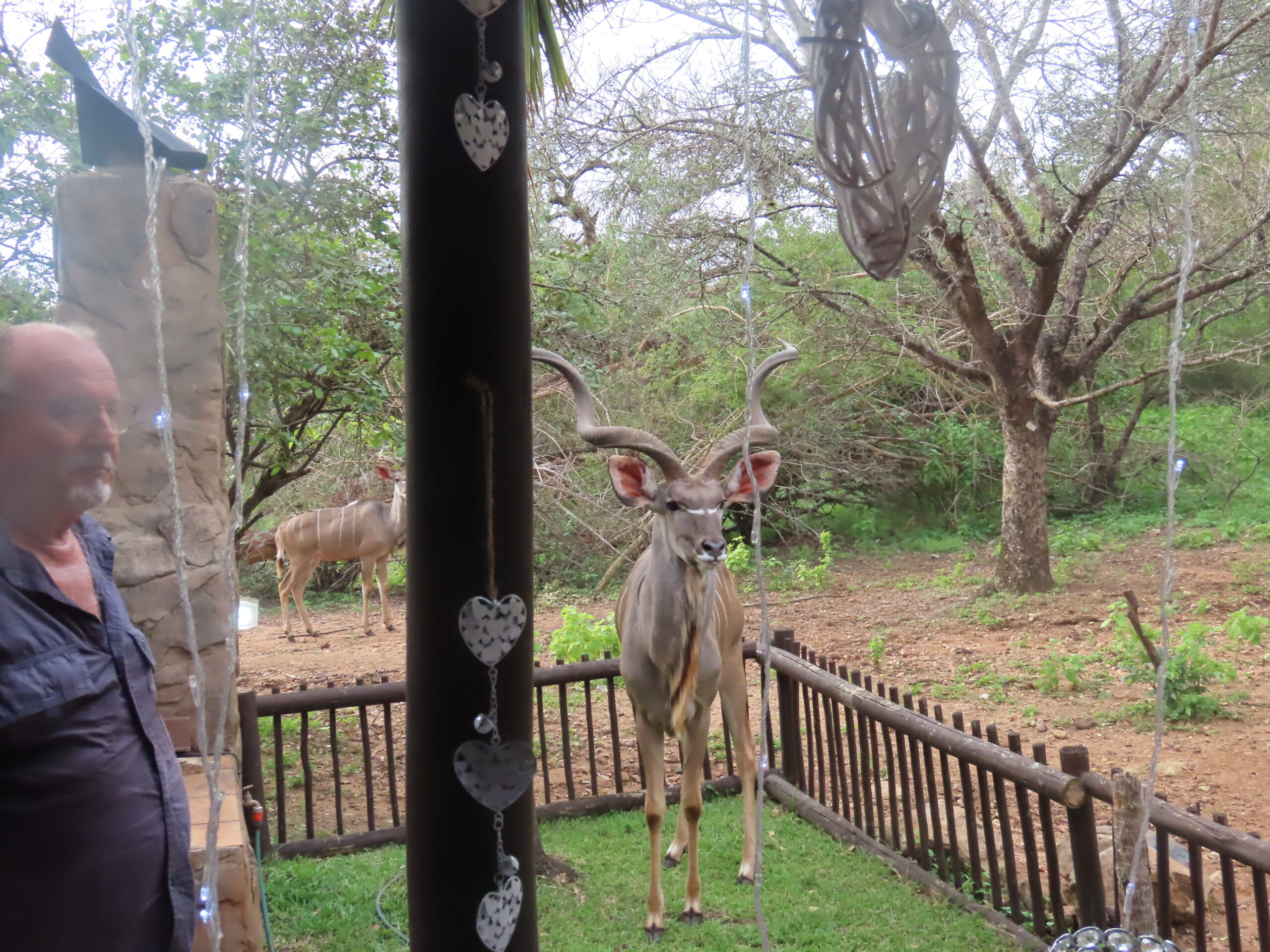 I cannot begin to tell you the positive responses we've had from many guests who attended my party. My Whatsapp notification has frequently been dinging in the past 24 hours, and we couldn't be more delighted. Of course, we can take no credit for the party. It was all due to  Louise and Danie's efforts.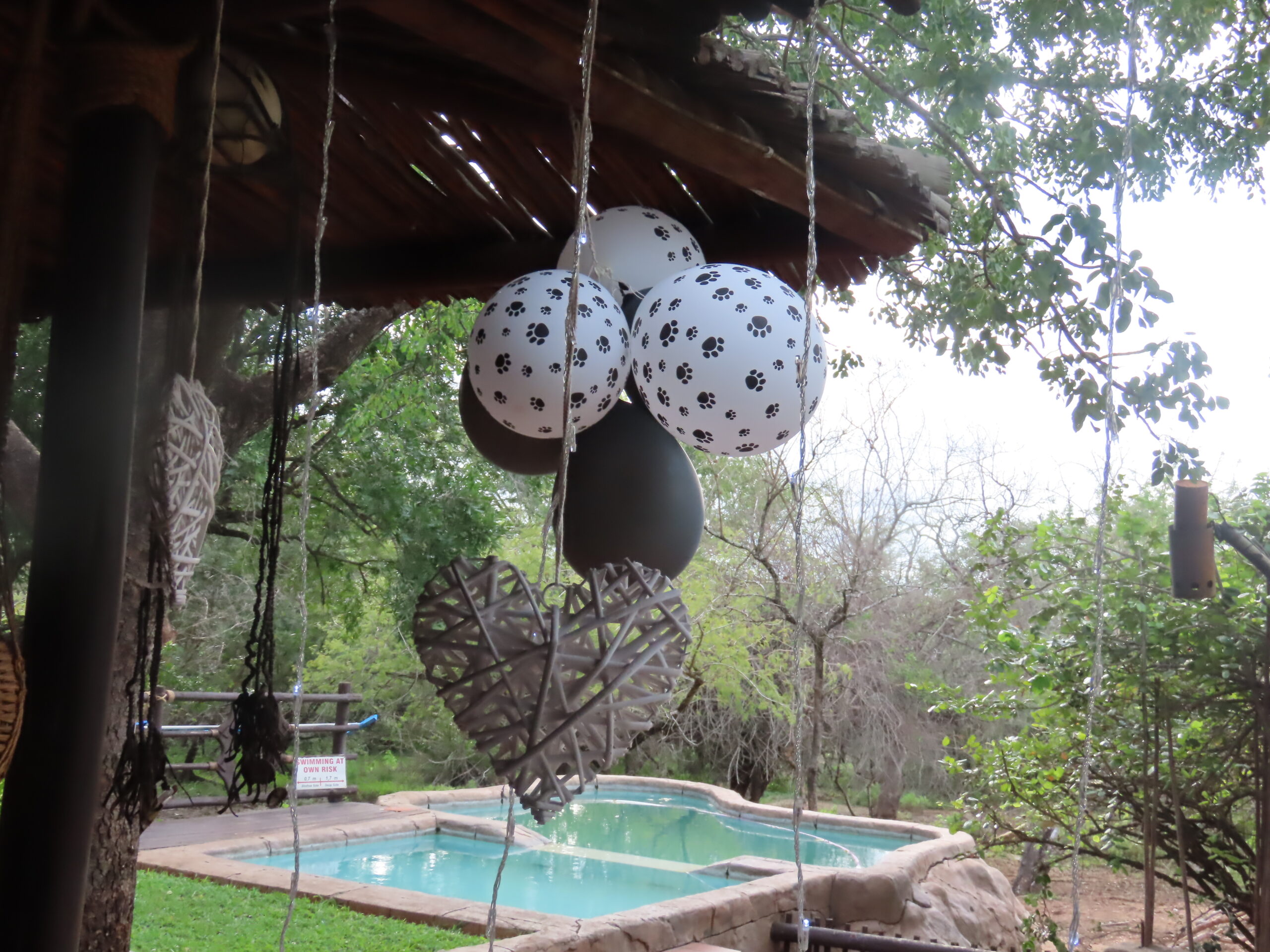 Some comments include:
From: Alan and Fiona: "Good morning, Jessica! Thank you for having us at your incredible 75th birthday celebration. The venue was lovely, the food was outstanding, and the company was great! You will always remember this one! Fiona and I wish you and Tom much happiness in your future travels, Much love from us!"
From: Alan and Fiona to Louise and Danie:  "Hi Louise and Danie! Wow! What a magnificent spread last night! I don't think Marloth Park EVER had a party catered to that standard before! Congratulations! I'm sure the birthday girl was impressed because the guests didn't know what hit them!"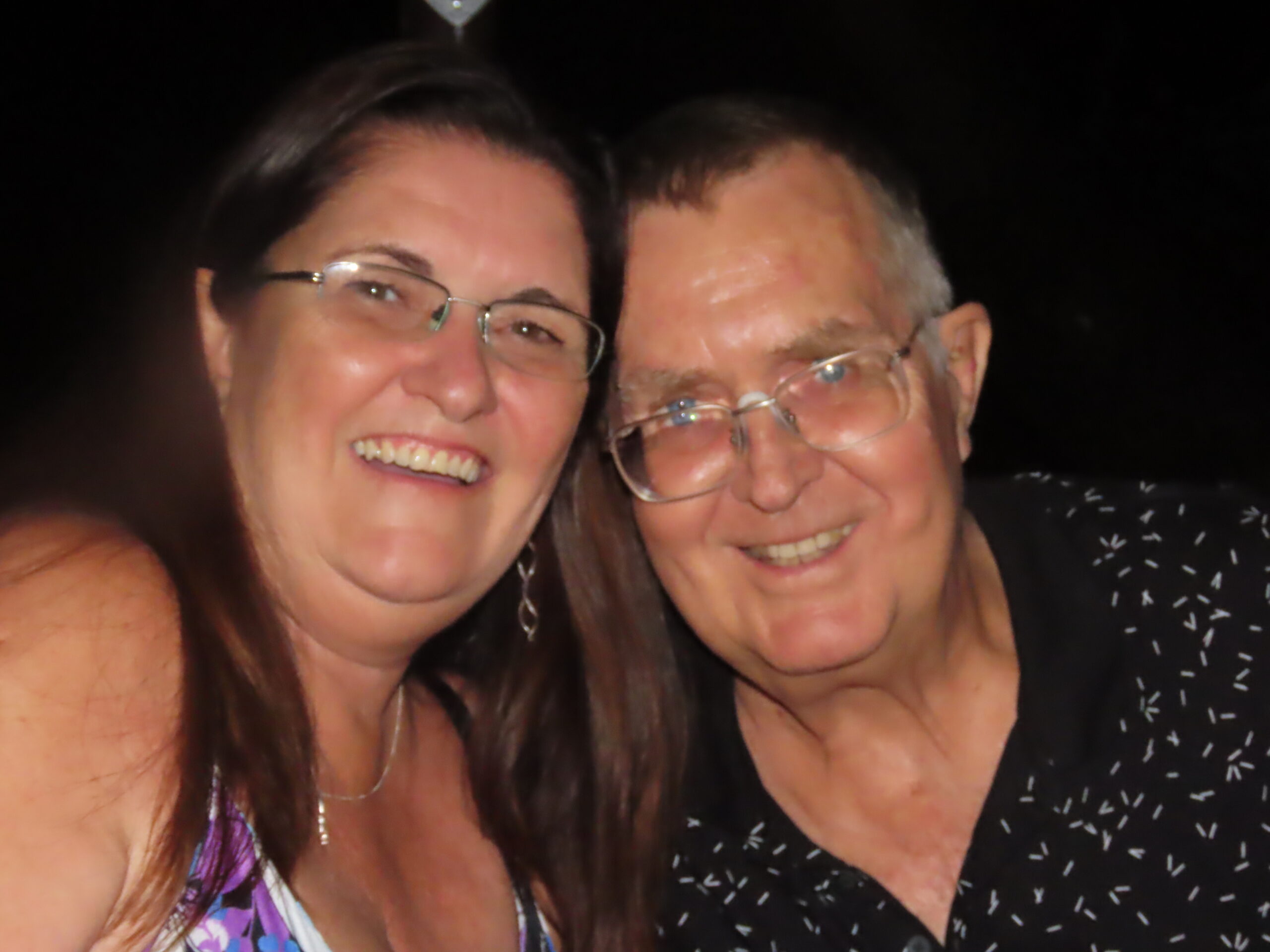 From Dawn: Dearest Jessica and Tom, what a magnificent evening on Saturday…the best home birthday party I have ever been to. Thank you for all the trouble you went to. We love you lots."
From Leon: Good morning! Saturday night was out of this World…too many things to mention. One of the best-prepared birthday parties we've been to in many, many years…Thank you. Please thank everyone involved from us!"
From Janine and Vasco: Good morning Jess…just want to thank you for an absolutely fabulous birthday get-together. Have a superb day, and please don't forget to send photos, as I have none."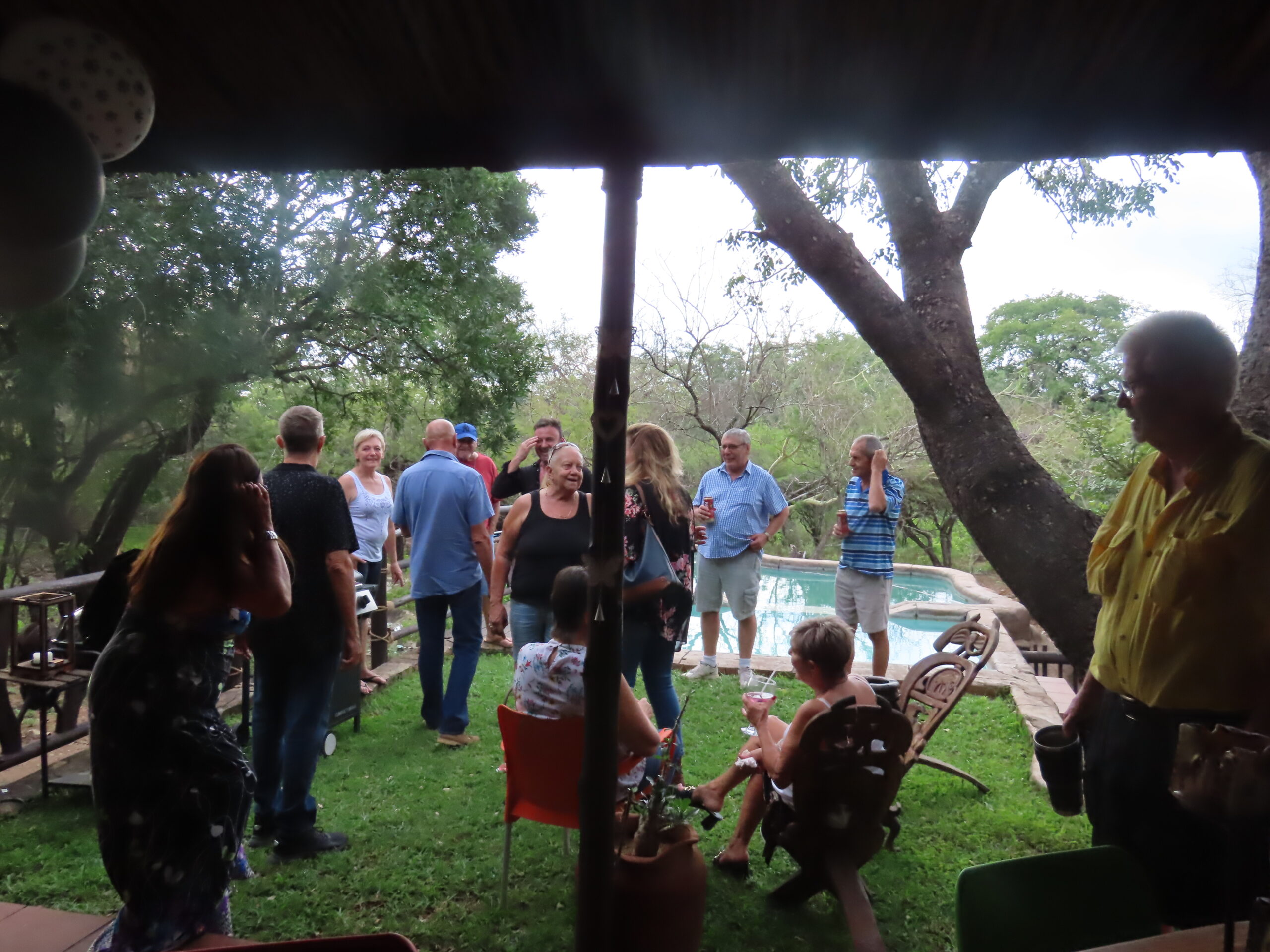 Last night, we had a pleasant evening again, eating more leftovers from the freezer since after the party, when we didn't feel like cooking, although the only thing I made for the party was the two cakes, one of which we wiped out at the party and the second, which we took home. It's a keto chocolate cake that is not as moist as a regular cake made with flour and regular sugar, but to me (and to Dawn), it tasted great.
Last night after dinner, I cut myself a big chunk of the keto cake while Tom ate two cupcakes Louise had made for the party as shown in the photos below. They certainly looked delicious, and Tom said they were definitely tasty!
Now back from the dentist with the good news, we can both sit back and enjoy another rainy day in the bush with many wildlife visitors. We have lots of red wine left, including some given to me as gifts and many bottles of white wine. We went through 11 bottles of Prosecco at the party with one bottle remaining.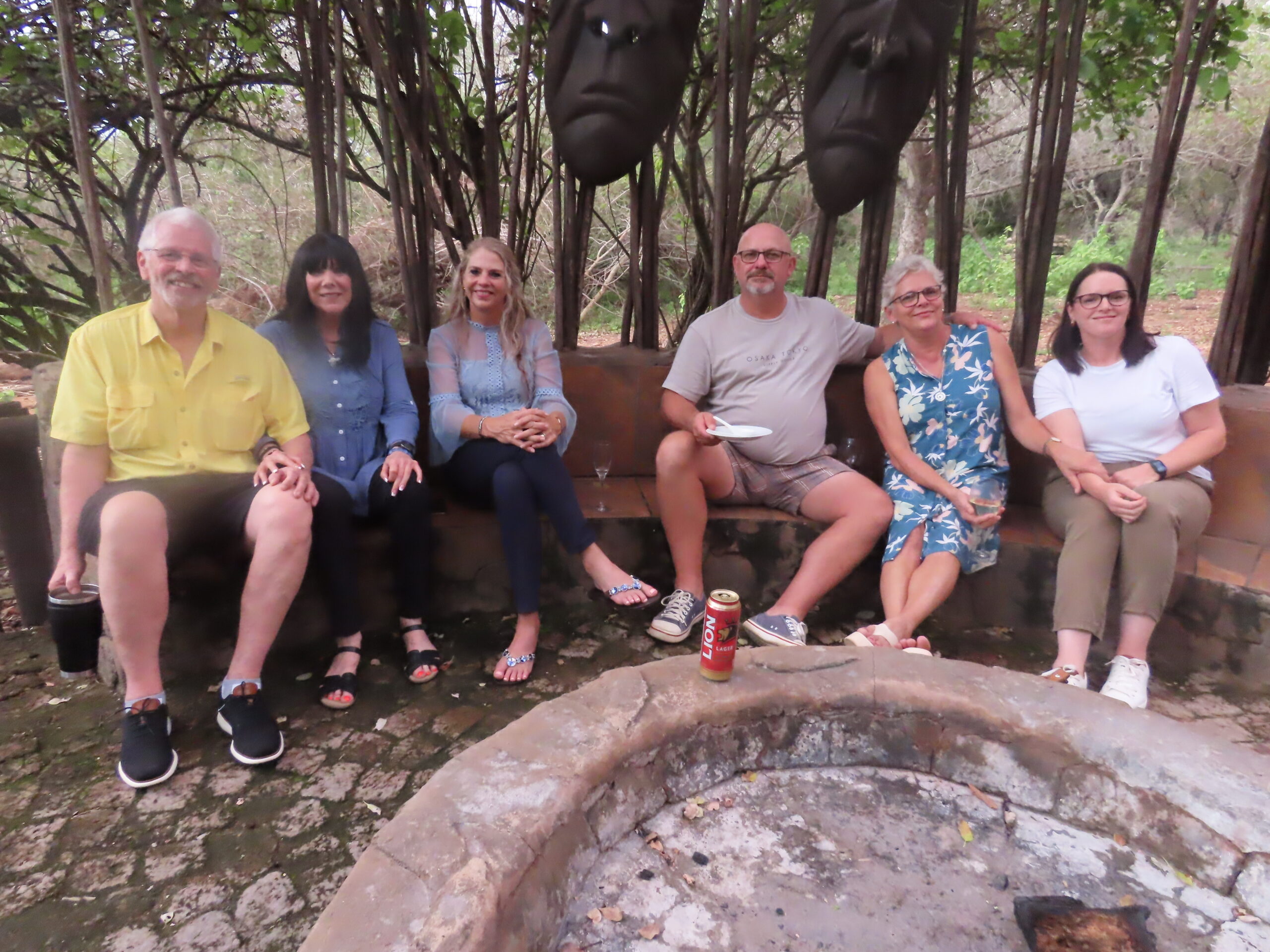 Together we brought 40 bottles of wine (including Prosecco) to the party and went through only about 20 bottles plus, we brought five cases of 500 ml (16.9 oz.) Lion beer and went through 1½ cases (24 packs). I guess the Prosecco and the beer were the biggest hits. Now we have plenty of beer and wine left for our personal needs (and guests) until we leave here in June. This is the place to come for sundowners!!!
We've put everything away, including all the white wines in the refrigerator and all the red wines in boxes in the closet.  I got some lovely gifts even after telling everyone no gifts!  Thank you to all of our guests and all of our family, friends, and readers for a wonderful birthday I will always remember!
Tomorrow, there will be more photos from the party and an exciting African dance video of our helpers you will love!
Be well.
Photo from one year ago today, February 27, 2022: